"My future daughter #soCute (this is not my makeup)," Dedivanovic captioned the image.
"This is sending out the wrong message to little girls," one user wrote.
Another said: "She's beautiful but she doesn't need makeup. That's too grown. Protect the innocence."
Not everyone is riled up over the image, though. Many argued that wearing makeup is in fact an innocent thing itself. As one Instagram user said: "What is wrong with people these days, they are way more important things to worry about! She is beautiful and little girls love dressing up! I have a 9, 6, and 5 year old and they love to put makeup on! It's no different in them getting all dressed and dolled up for a pageant!"
According to Refinery 29, Dedivanovic's Instagram snap is actually from a photo shoot for Saplings magazine, which often features images of tots decked-out in makeup and grownup attire. Since receiving backlash, Dedivanovic has yet to comment or take down the photo.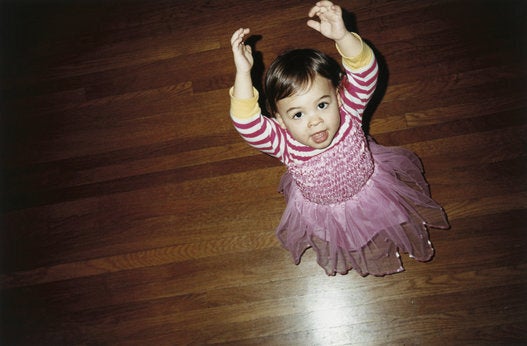 Lazy Mom's Guide To Keeping Toddlers Busy