Sunsets, sunrises, scenic landscapes -- imagine you could savour all these beautiful views as pieces of fashion.
Shamekh Al-Bluwi, a Jordan-based illustrator, has turned these dreams into a reality with a innovative photo set of stunning fashion illustrations. The artist harnessed his passion for architecture and fashion in the series that features cut out sketches of clothing laid against different scenic backgrounds. These backgrounds range from the sky to greenery and architectural designs.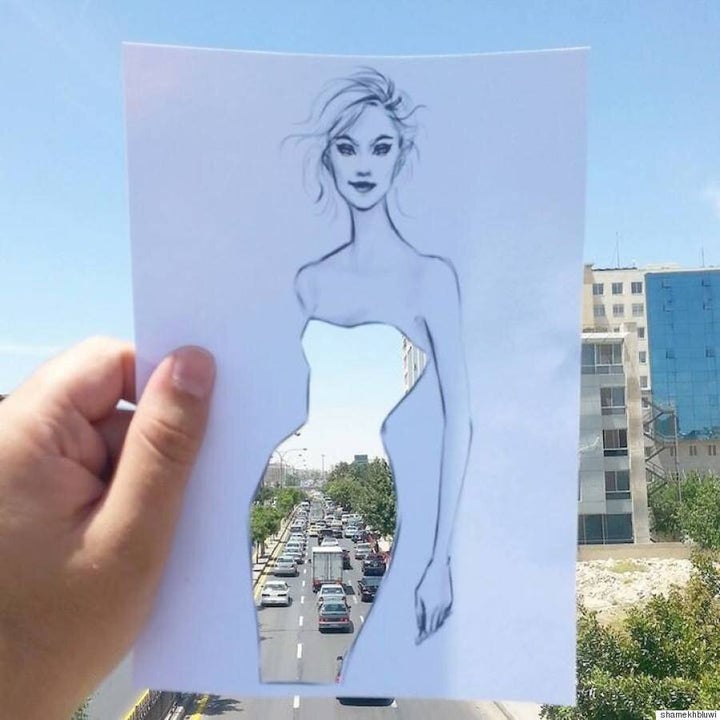 In the images, you see how the clothing items adapt to the scenery in a way that unifies the illustrations.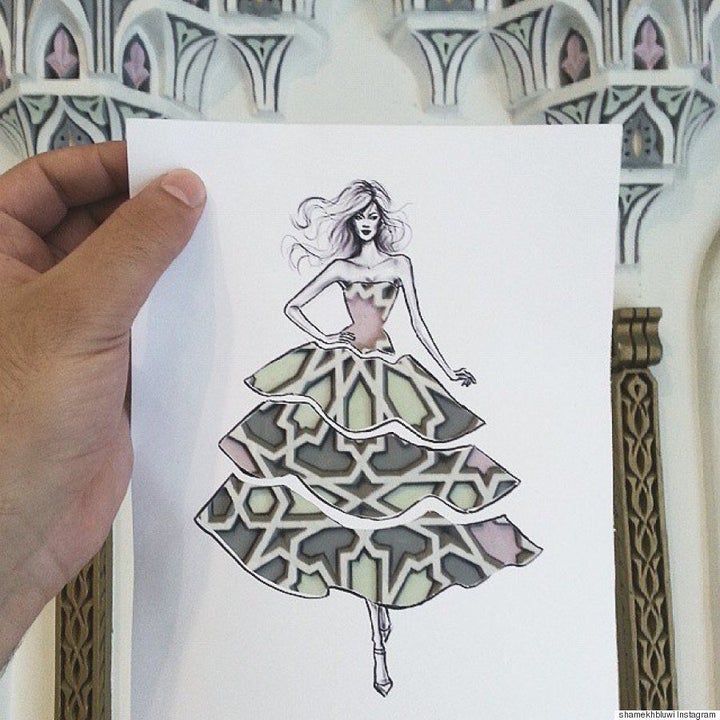 Al-Bluwi's illustrations are aesthetically stunning and uniquely his own. The innovative project, which is posted to his Instagram, has been gaining attention as of late, even inspiring others to give the technique a try.
The vibes and looks of these illustrations are consistently altered as the backdrop filling their silhouettes change, unifying fashion and the world surrounding him.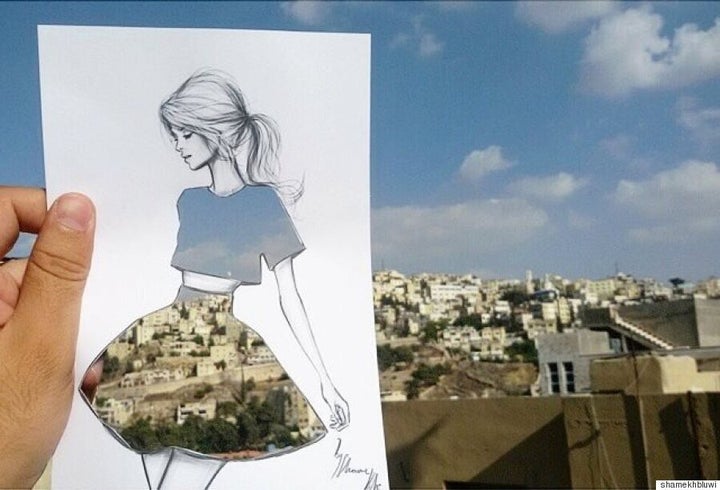 Not only is this artist innovative, but his drawing game is pretty (no, extremely) strong as well.
Seriously, talent on point.
We can't get over how beautiful these images are. The quality of his drawings matched with the natural beauty of his surroundings make for images that are both beautiful and thought-provoking. Any chance we can get some of these framed?