If you thought you only needed your passport to open Molson Canadian's annual beer fridge, you would be wrong.
The fourth installment of the company's beer fridge stunt (where you need something like a passport, for example, to open a fridge placed in specific locations), will soon require different languages to get yourself a cold brew.
Using Google's speech recognition technology, this smart ice box is able to recognize six of at least 40 languages of someone saying, "I am Canadian." And because we really are a multicultural bunch, it should be pretty simple to open with the help of a few strangers.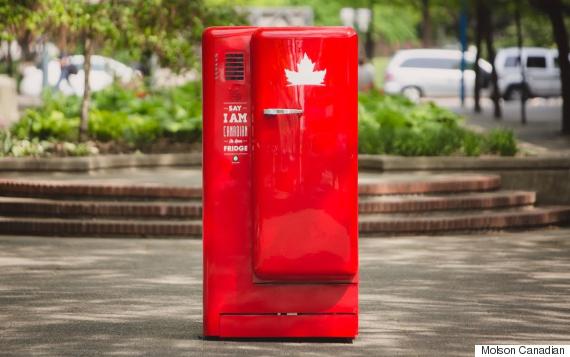 The new fridge will be placed at the Molson Canadian House between July 11 and 25 for the start of Toronto's 2015 Pan Am/Parapan Am Games.
Do you know six languages already? If so, you're half way there. Check out the video above to see how to get yourself a free beer.
ALSO ON HUFFPOST:
Photo gallery

Best Canadian Photos Of The 21st Century

See Gallery