Sticks and poop are pretty much all you need to survive a Canadian road trip with kids, according to Vancouver-area filmmaker and dad Matthew Clarke.
"If you find them a stick, that's pretty much good for an hour. Sticks are amazing," he explained. "The only thing with a stick is, if you're going to bring it back into the car, you want to make sure it's short enough that it won't reach the other kid."
Clarke is one of those parents who detonates the minefield of raising kids with humour, even turning it into a hit YouTube series called "Conversations With My 2-Year-Old."
Just in time for dreaded exciting summer family vacations, he's working with Travelocity.ca to share survival tricks, and the best road trips to take from Vancouver with kids.
"The main thing is to keep your expectations in check," said Clarke, who has a four-year-old daughter and two-year-old son. Having a schedule and booking hotels in advance helps, he said, but be prepared to throw it all out the window when travelling with young kids.
"They're not really like sane people. You're carting around insane people around the country in your small enclosed vehicles. So just acknowledge that and be OK with that," he explained, plugging the Travelocity app as an easy way to find and book hotels on the go.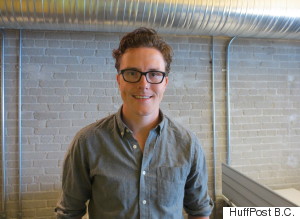 "You're not necessarily going to get everywhere on schedule. And that's OK — that's the whole point of the road trip."
Sure, it's easy to turn on a movie or hand the kids an iPad, but "save those for when you really need them," said Clarke.
As cheesy as it sounds, he suggests singing, making up jokes, or listening to a music playlist that you made yourself. "It's nice to have something planned like that so you're not just listening to the 'Frozen' soundtrack over and over again." (Amen.)
Driving eight hours straight with children is impossible, so Clarke suggested stopping every hour or two.
"The great thing about travelling through B.C. is there are tons of places to pull off and stop. You can actually savour those moments and take your time."
On a recent stop at Glacier National Park, Clarke discovered that Parks Canada provides booklets to kids with maps and treasure hunts. "And one of the things was recognizing different types of poop — which they were super into. And then I got super into [it], and I didn't expect to be that excited about poop."
Here are Clarke's picks for fun road trips near Vancouver with kids:
Great Road Trips From Vancouver With Kids



Like Us On Facebook

Follow Us On Twitter

Follow Us On Instagram