A clueless encounter with a premier helped seed an idea for a video poking fun at the limp appeal of Canadian politics when pitted against pop culture.
Newfoundland filmmaker Justin Hawco told The Huffington Post Canada about a man who once approached a group of his friends at the CBC building in St. John's, arm outstretched.
"He went up to them and shook all their hands and the boys thought nothing of it," Hawco said. They had no idea who the hand-shaking man was.
That man turned out to be Newfoundland and Labrador Premier Paul Davis.
"When I heard this story, I thought it was hilarious," said Hawco. He began telling everyone about the encounter, ribbing his friends for being oblivious.
"But to my surprise, the most common response was 'I wouldn't have known either.'"
He began second-guessing himself; would he have failed to recognize Davis, too?
So Hawco, along with his friend Alex Robbins, grabbed a camera and microphone and headed to Memorial University to conduct an informal social experiment to see if students could name the province's current premier.
Here's an example of what Hawco and Robbins encountered: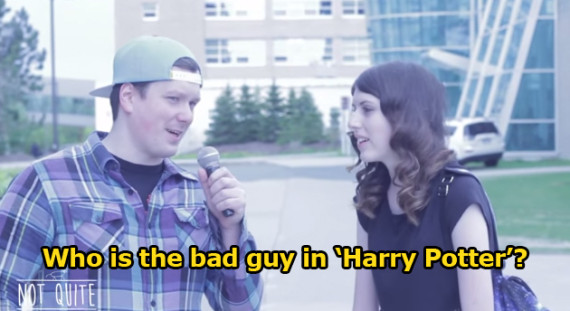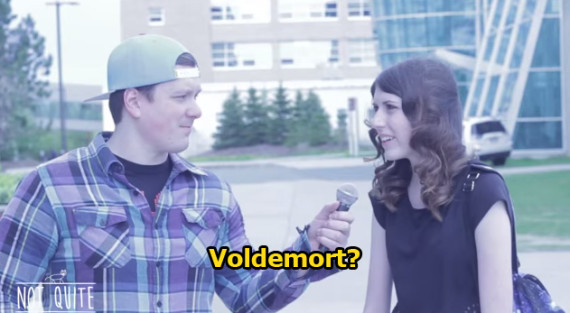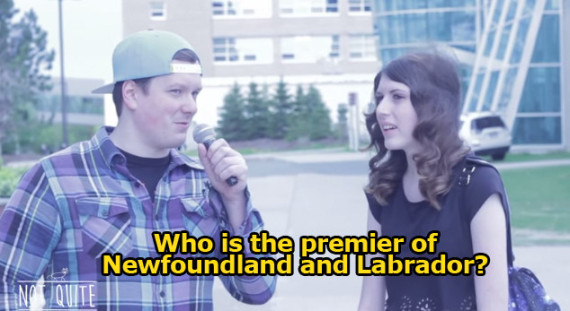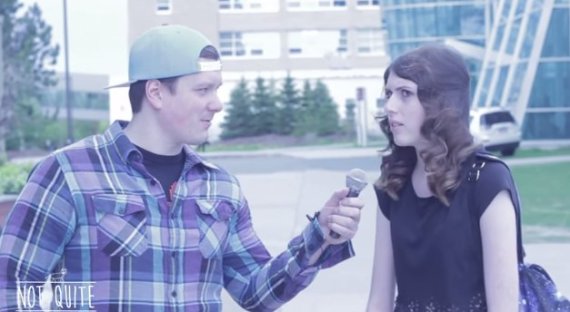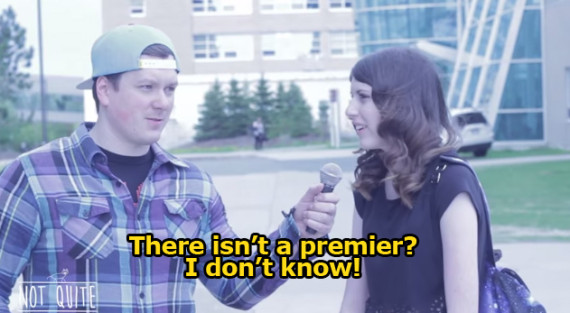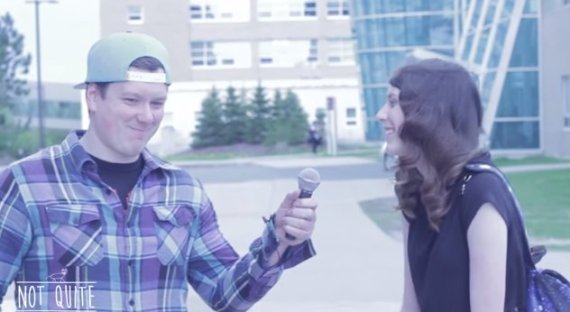 The video is the latest comedy installment in Hawco's on-going "Not Quite" series.
Davis was sworn in as the province's 12th premier in September. He was preceded by former Progressive Conservative premier Kathy Dunderdale, who held the top job for three years before announcing her resignation in early 2014.
With a federal election on the horizon, the "Not Quite" creator said the video is a "scary" reminder about "how little most of us care about a very important subject."
"Young people need to be more involved with politics, and that's just a fact," he said, adding that at a minimum his hope is for more people to recognize Paul Davis's name after watching the video.
"I mean we said it a few times, that's all I can hope for at this point," he said.
Also on HuffPost: