You gotta love Sandra Bullock. Not only does the Oscar-winning actress dress to impress, but she can rock a pair of yellow heels like nobody's business.
On Saturday, the 50-year-old star attended the Los Angeles premiere of her new animated film "Minions" donning chic sunglasses and a simple fit-and-flare black dress. But what really made a statement was Bullock's Minion-inspired pumps.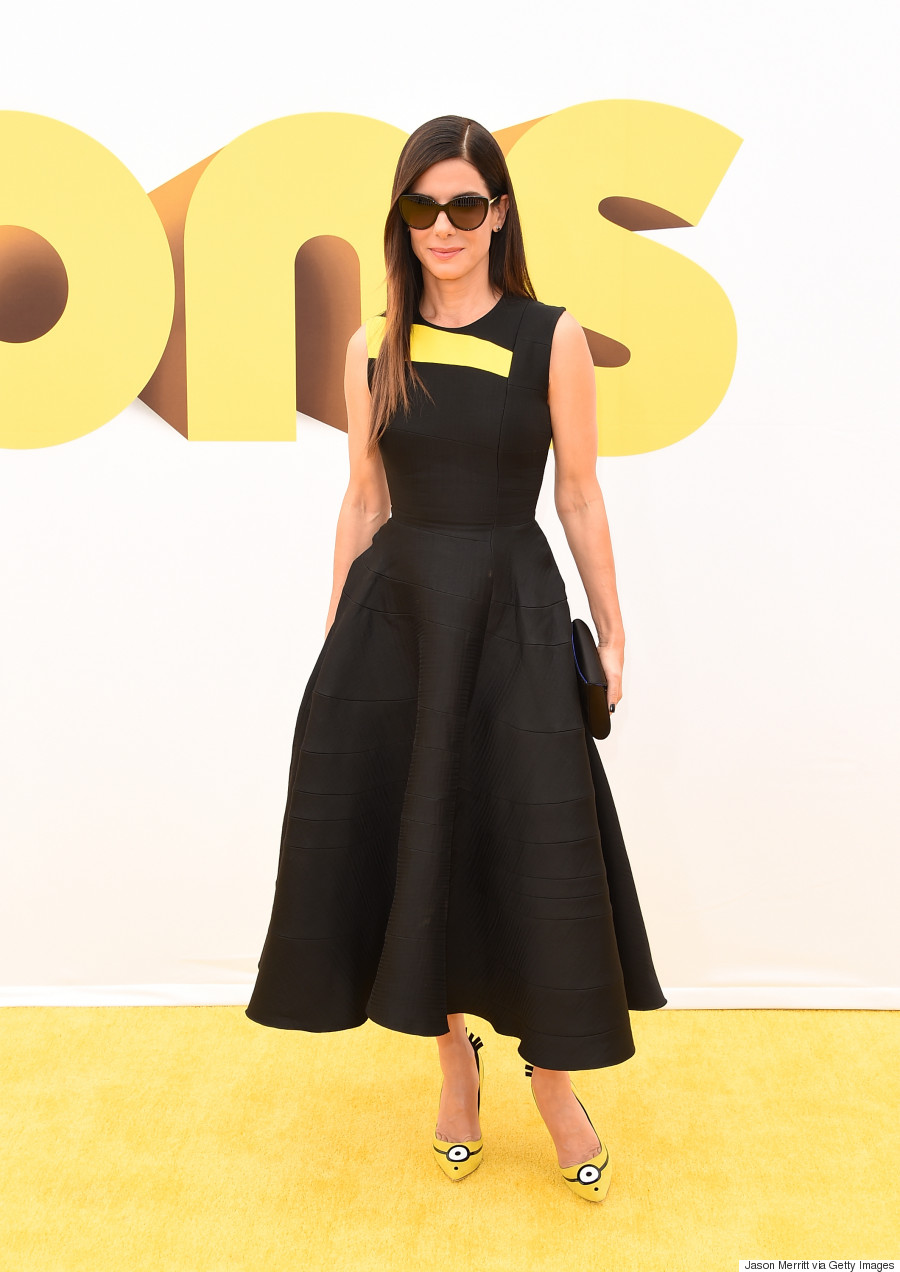 Not only were the pointed heels banana yellow, but they were also decorated with big, black and white eyes to resemble the adorable, quirky creatures in her film. While some might call these heels outrageous, we must admit that we're in love!
Designed by Rupert Sanderson, the heels are part of the Minions Bello Yellow Collection, which features clothes and accessories inspired by the film and its 1960s setting in London.
While Bullock plays super-villain Scarlet Overkill in the movie, we're not surprised she chose to channel her inner minion at the premiere. After all, she recently told USA Today: "I'm always in a Minion state of mind. It's impossible for people to understand me. I'm constantly making odd sounds and things are always a disaster where I am. But somehow, I always get out alive. I'm basically a Minion."
If you too are in love with these eccentric yellow heels, you can buy a pair of your own from Selfridges. The designer shoe is now selling for a steep $1,000.
Also on HuffPost
Sandra Bullock's Style Evolution