Chrissy Teigen is trying to send a positive message in a very sexy way.
The model recently posted a topless picture of herself on Instagram in celebration of her shoot in the upcoming issue of "W Magazine," only for it to be taken down by Instagram. In the photo she's seen in a pair of high-waisted white under garments and white lace-up boots.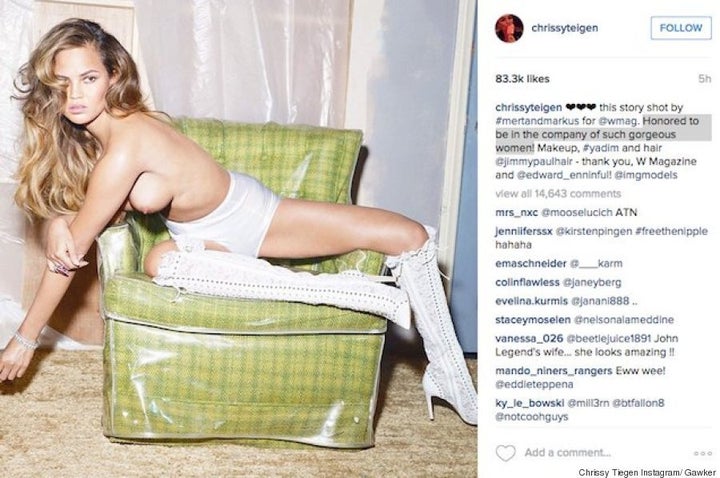 Later that day, she dared Instagram to take her on by posting different variations of the photo. She uploaded an "oil painting" take, and a black and white sketched styled variation as well as one with a pencil crayon inspired look.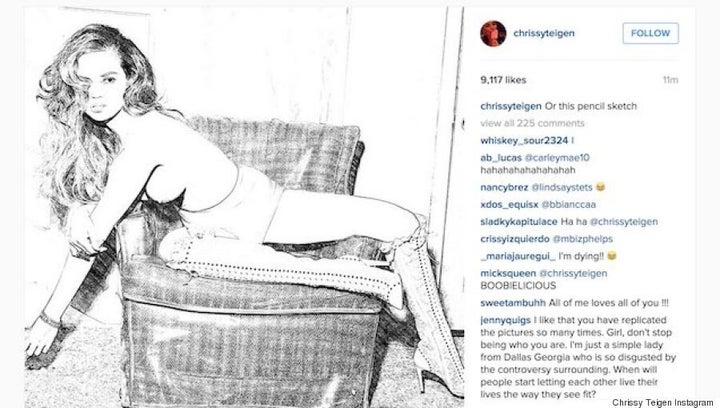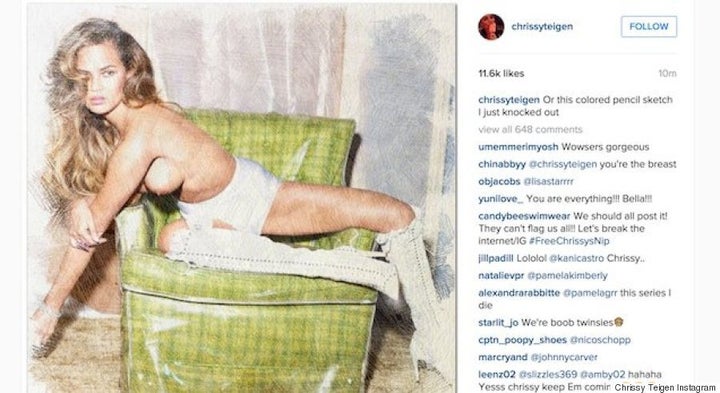 Instagram proceeded to take down all three of the duplicates she posted, but this is not the first time Instagram has tried to #hidethenipple. The platform also took down a nude pic of Teigen back in 2013.
We love Teigen for being daring and rebellious!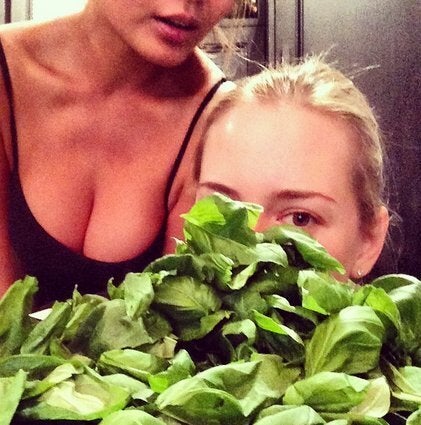 Chrissy Teigen's Best Food Porn