Where have we been? Evangeline Lilly just announced her second pregnancy -- on the red carpet with a very obvious baby bump!
Lilly stepped out in a gorgeous black and white gown for the premiere of "Ant Man" and there's no question that she's absolutely radiant.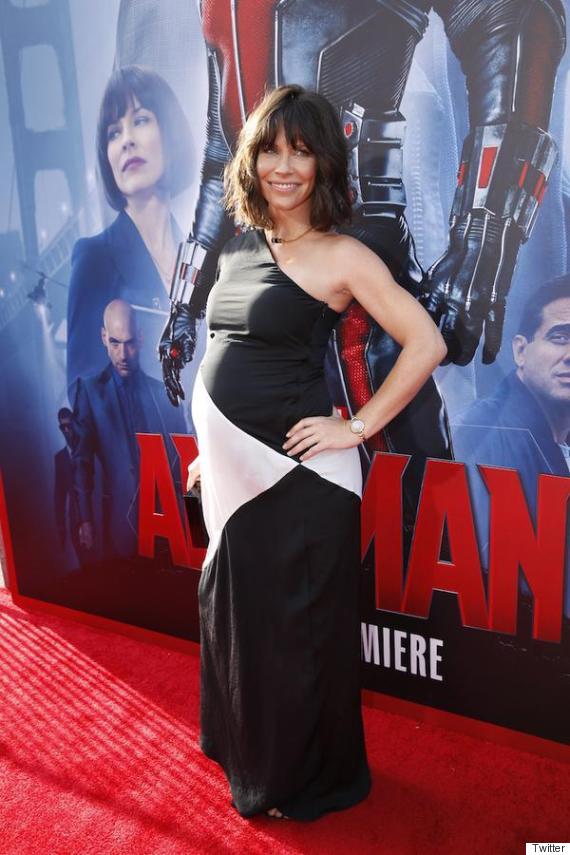 This will be baby number two for the Canadian star. She and long-time partner Norman Kali already have a four-year-old son named Kahekili Kali.
The "Lost" alum revealed on The Tonight Show that her first birth experience was a long one: "We decided to have the baby at home because we wanted it to be a natural birth, and it turns out that it was 30 hours of natural."
Lilly, who grew up in B.C., wants to have a large family. In an interview with the magazine Ocean Drive she said: "What I wanted originally was six kids. I frickin' love being pregnant. I'm one of the lucky women who just had a blissful pregnancy, but I wanted to adopt four. My partner and I have really been through the ringer in the adoption world and it's hard, so we'll see what happens. Life is magically beautiful, and it brings you what is perfect."
Congratulations!
ALSO ON HUFFPOST: