DONNACONNA, Que. - A British Columbia man convicted of six counts of first-degree murder in a mass killing in Surrey, B.C., is on the lookout for love.
Johnston says he's looking for a special girl to share his love and strength with.
He says he believes in making the best out of a negative situation and adds that he's begun studying French while behind bars.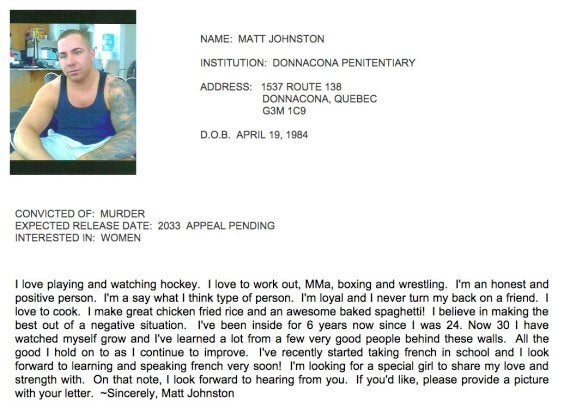 The 31-year-old convict says in his profile that his expected release date is 2033, though an appeal is pending.
Johnston was found guilty alongside Cody Haevischer late last year for conspiracy and murder in connection with the Surrey Six murders in October 2007.
Here are some other online dating profiles of B.C. convicts: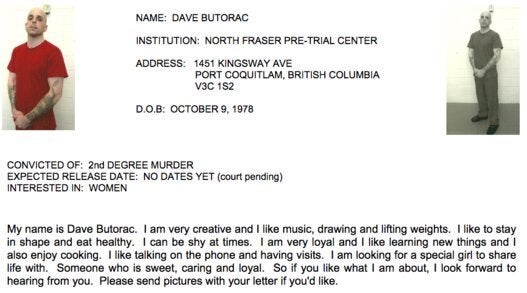 B.C. Convicts Looking For Love Online