It's Canada Day, again. That special time of the year for Canadians everywhere to collectively reinforce true patriot loves, in all thy stereotypes command.
Historica Canada and Ipsos Reid conducted a poll to test if Canada's most famous cliches — those about our presumed igloo habitats and everlasting love for hockey, bacon, and Celine Dion — actually hold up in real life.
Spoiler: A lot of them do.
"We clearly remain big hockey fans," said Historica Canada president Anthony Wilson-Smith in an interview about the results.
Among the "positive surprises" that popped up is how despite the fact an overwhelming majority of Canadians live in cities, "we still retain a close connection with the great outdoors."
Among the 1,005 people polled, 84 per cent said they've seen beavers, moose, loons, and bears in the wild.
Another revelation? Canadian bacon beat poutine as the national dish of choice.
"I had kinda forgotten about Canadian bacon — I hadn't thought about it in years. So I was surprised to not only see it top the list, but it had very strong regional support," said Wilson-Smith.
That regional support being Alberta. It turns out polling people weeks before the Calgary Stampede elicits very strong feelings about Canadian bacon.
The Huffington Post Canada turned some of the numbers into pie charts to celebrate the folksy idiosyncrasies embraced by, as comedian Stephen Colbert lovingly labelled us Canadians, "maple-sucking moose humpers."
So, whether you're celebrating in an igloo, cottage, or with an impromptu beachside tailgate party, blasting The Hip or Drake; stay awhile — and enjoy some pie (charts).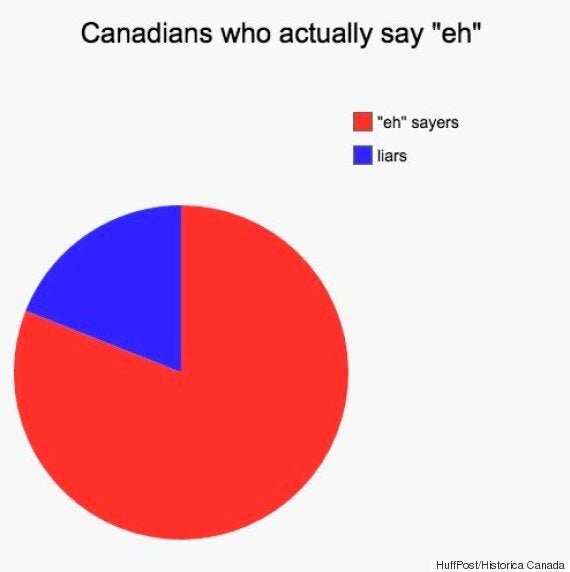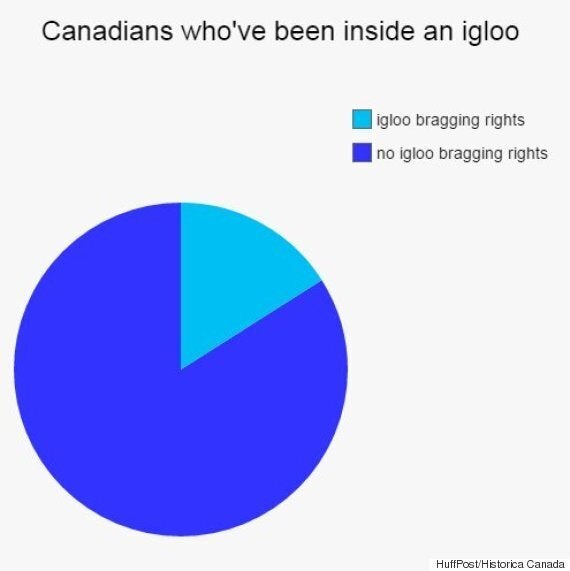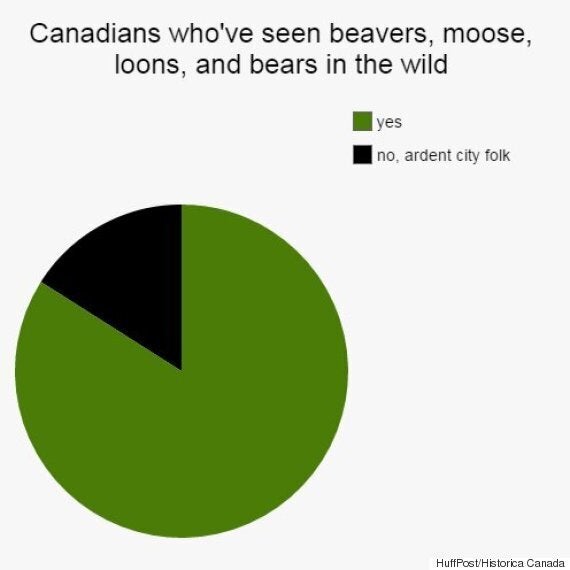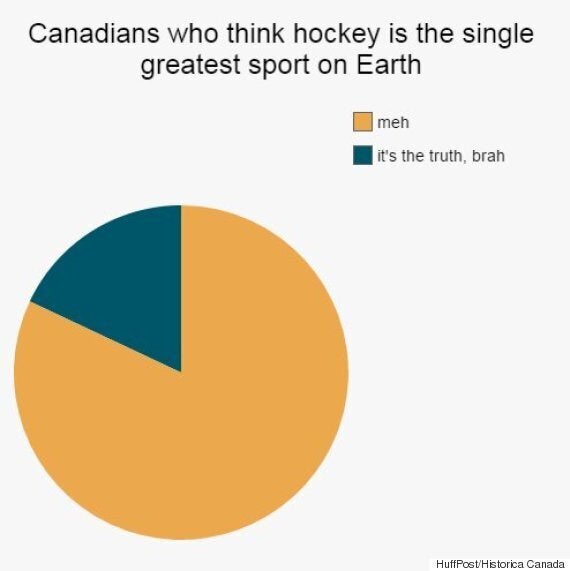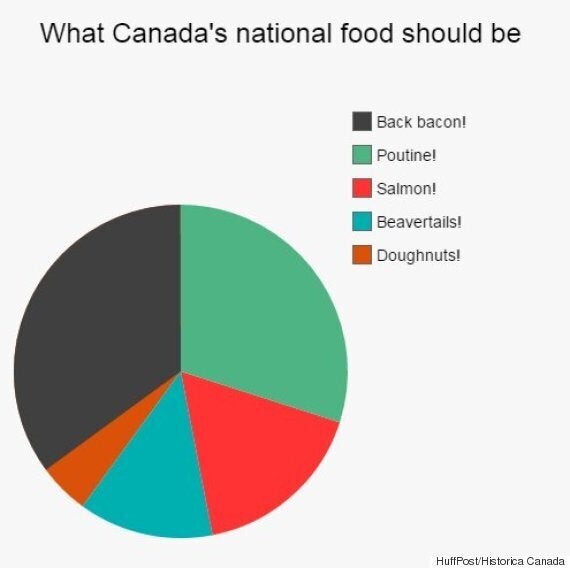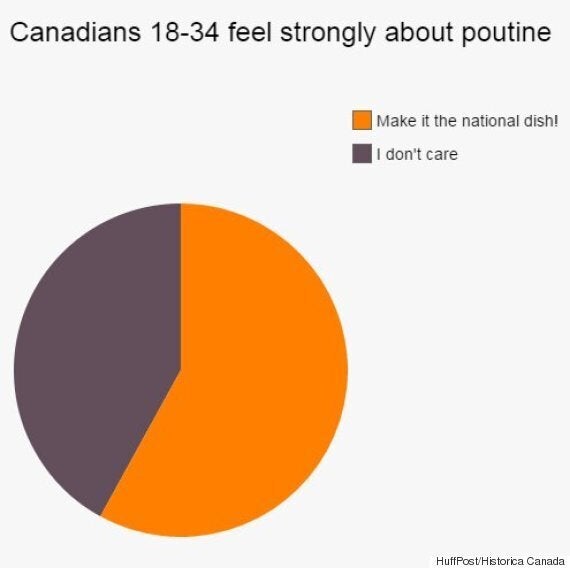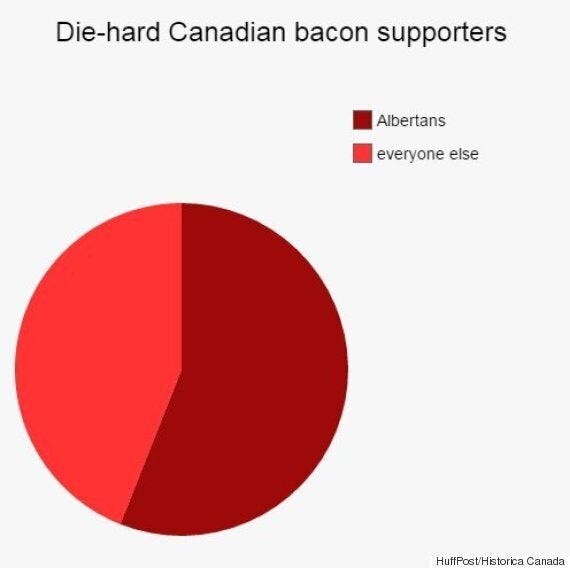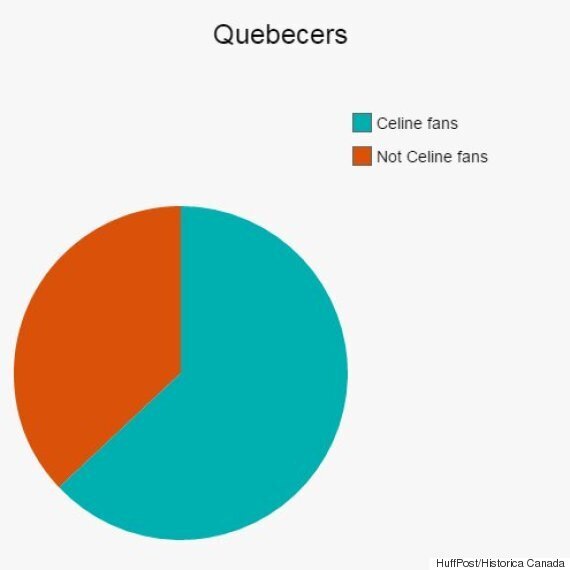 What a gosh darn great place to live.