It's the kind of catch even the most seasoned fisherman might never see.
On Monday, Kegan Rothman, 9, wrangled himself a 272-kilogram, three-metre (600-pound, 10-foot) long Great White Sturgeon on the Fraser River near Chilliwack B.C.
The behemoth looks like something out of the dinosaur age: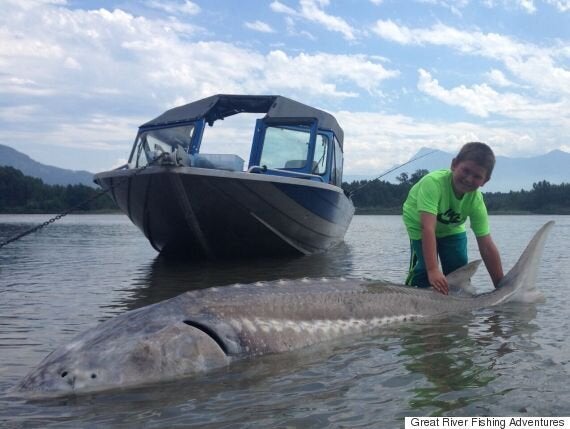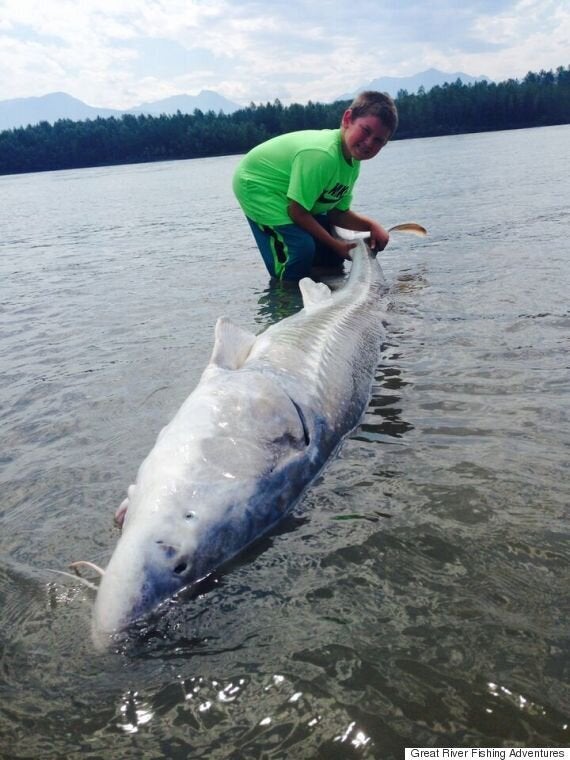 Rothman and his dad, Dan, came to Vancouver from New Jersey on Sunday in search of the giant creatures said to swim in the Fraser River.
The next day, the duo found what they had been looking for. (Watch video above.)
"It was so heavy, he had to hook the rod under his legs to be able to hold it," Clive told HuffPost B.C.
It took the avid fisherman almost two hours to reel the monster in, including 15 minutes spent wrestling the line free when it snagged on a tree.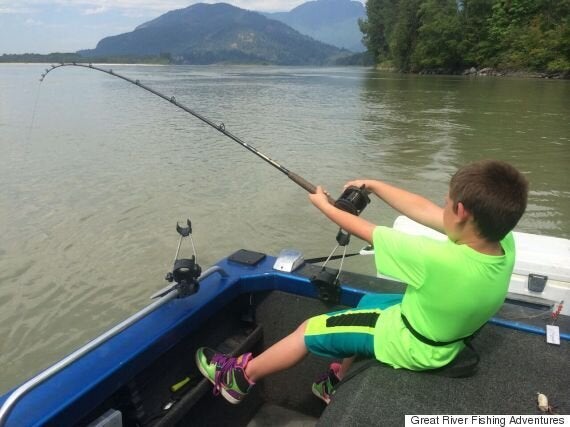 "To have everything going right from beginning to end and to be successful is a rare thing," Clive said.
After snapping a few pictures, the giant sturgeon — estimated to be about 75 years old — was released back into the river.
"He had already been tagged, so we just scanned him and let him go," Clive said. "They're a protected species, so we let them swim free."
In 2012, Kamloops' Norman Daley landed one of the biggest fish ever to be pulled out of the Fraser River. The white sturgeon was more than 3.5 metres (11 feet) long and weighed about 450 kilograms (1,000 pounds).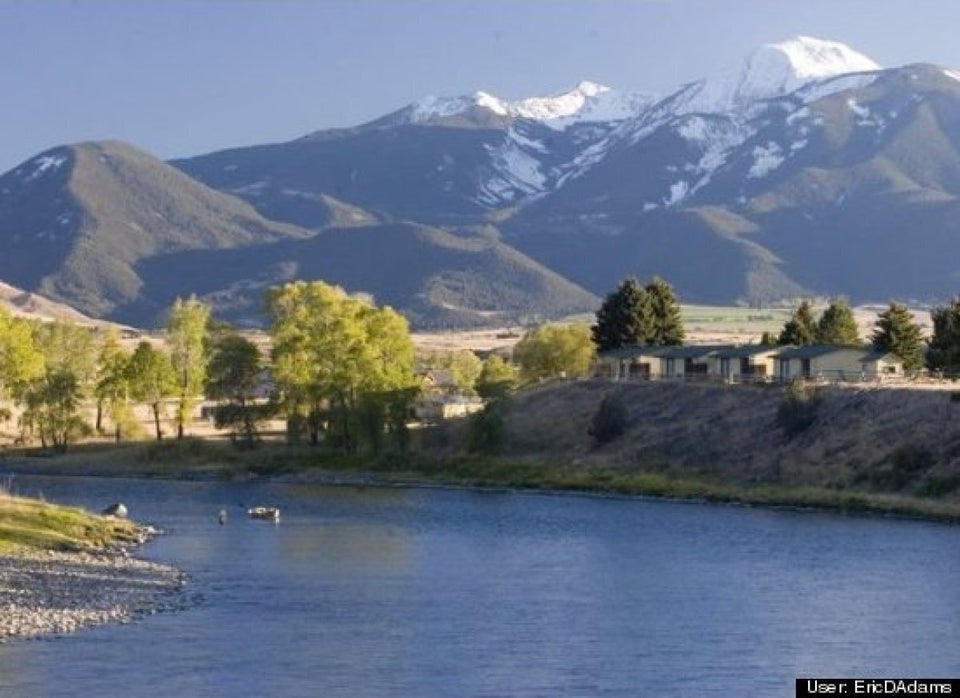 10 Awesome Fishing Vacations In North America