Suddenly Jakey!
Whether he's beefing up for the upcoming boxing drama "Southpaw," or losing 30 pounds and breaking his hand for the seedy crime thriller "Nightcrawler," Jake Gyllenhaal is at his best when he goes method for his film roles. When it comes to the stage, his dedication remains the same.
The 34-year-old actor channeled his inner nebbish to play Seymour in a two-night-only production of Little Shop of Horrors at New York's Lincoln Center. He not only looked the part of a meek, orphaned flower shop employee, he embraced it. Keeping his signature beard, Gyllenhaal donned a white-and-burgundy checked shirt, wide-rimmed glasses and ill-fitting khakis to create the unassuming, luckless Seymour style.
But that's not all, the Oscar nominee also belted out the hits from the 1982 musical and 1986 film, including "Suddenly Seymour," "Feed Me," and "Skid Row (Downtown)."


Tracy Nicole Chapman, Marva Hicks, Ramona Keller, Joe Grifasi, Ellen Greene, Jake Gyllenhaal & Company - Skid Row (Downtown)
Shared from maryflynn using Embeddlr



Jake Gyllenhaal, Ellen Greene - Suddenly Seymour
Shared from maryflynn using Embeddlr
Sharing the stage with Ellen Greene, "Little Shop"'s original Audrey, Gyllenhaal earned a thunderous standing ovation for his performance at the end of the show. Deadline's Jeremy Gerard noted his singing showed "delicacy" and "considerable power," while adding the part highlighted "another accomplished, unexpected character to the range of stage roles the movie star has taken on."
After the show, the "End of Watch" star posed playfully with Greene at the Manhattan Theatre Club in a fitted black polo shirt and dress pants.
Yet, one question still stands - would you have recognized Gyllenhaal as Seymour?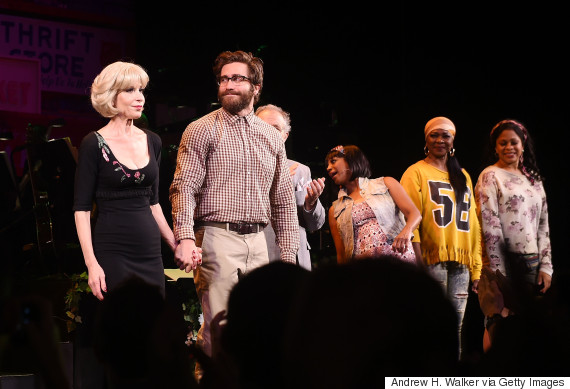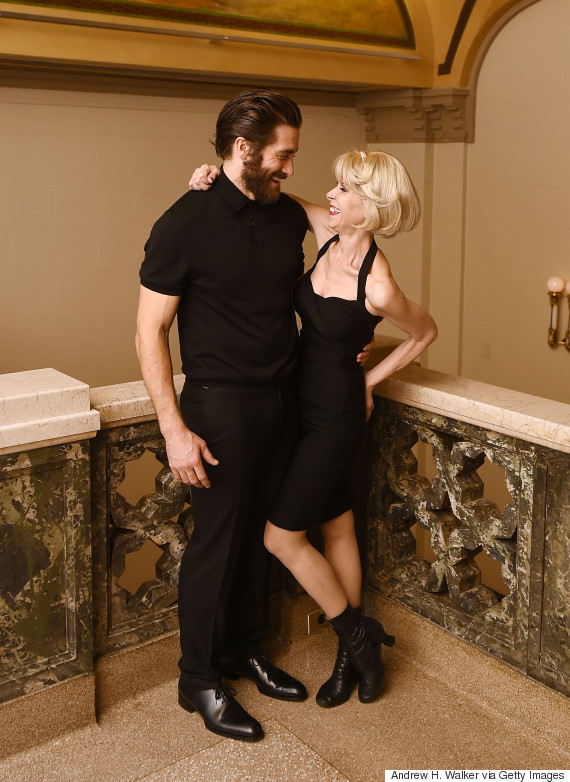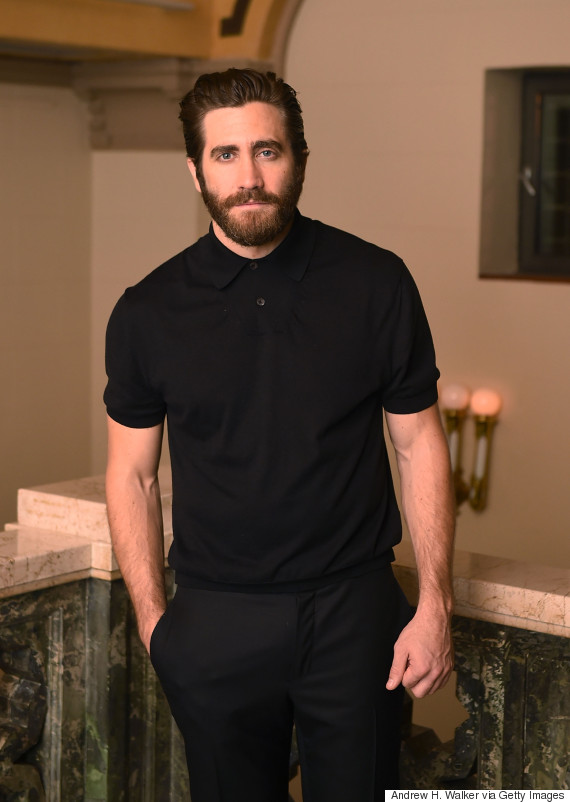 ALSO ON HUFFPOST: