Christopher Reeve's daughter Alexandra Reeve Givens honoured her late father by naming her firstborn son after him.
The 31-year-old and her husband Garren Givens welcomed their baby boy on June 13 in Washington, D.C. The couple named him Christopher Russel Reeve Givens.
EXCLUSIVE: Alexandra Reeve Givens has welcomed a son - and named him after her late father http://t.co/dyBF5m8Jwi pic.twitter.com/ZoEG8Bv3rB

— PEOPLE Babies (@PEOPLEbabies) July 2, 2015
"He was named after his grandfathers on each side, two very important role models for Garren and Alexandra," a family representative told People. "The entire family is thriving during their first few weeks home."
Alexandra is the daughter of Reeves and his first partner Gae Exton. She serves as a senior counsel in the United States Senate and is an adjunct professor at Columbia Law School. Alexandra met her husband while studying at Yale University and the two married in 2008. Baby Christopher is their first child together.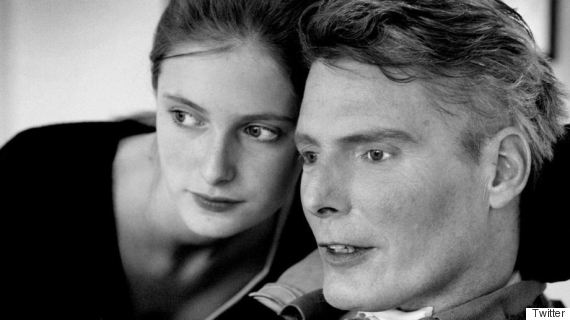 Alexandra's father, the late "Superman" actor Christopher Reeve, was paralyzed during an equestrian competition in 1995. He and his wife then started the Christopher & Dana Reeve Foundation, which is dedicated to curing spinal cord injury.
Nine years later, Reeve passed away on October 10, 2004, at the age of 52.
Also on HuffPost
Kids Of Celebrities All Grown Up!