Sorry adventurous foodies - the cockroach pizza is off the menu for this year's Calgary Stampede.
The main ingredient to the follow-up pie to last year's Scorpion Pizza by Rick's Pizza , was held up at the border.
"The vendor did mention he was ordering them through Vietnam, therefore they may have been denied at another country's border," Calgary Stampede spokesperson Jennifer Booth said, according to the CBC.
But fear not insectivores! Rick's Pizza owner, Rick Ukmar, hopes to have the bugs by early next week.
In the meantime, there are plenty of tasty (and crazy) culinary treats to enjoy while at the Stampede.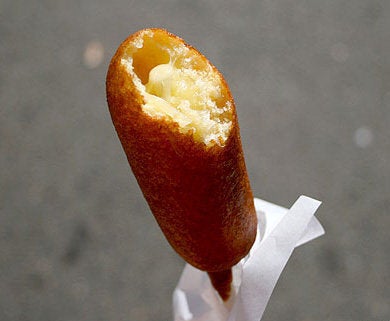 Calgary Stampede Midway Foods 2015