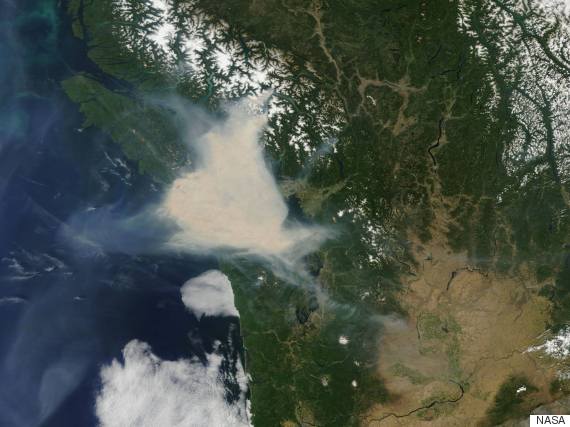 A NASA satellite image shows wildfire smoke over B.C.
VANCOUVER - An air quality advisory has been issued for Metro Vancouver.
The region's air quality department says high concentrations of fine particulate matter have been detected from wildfires burning in the surrounding area.
People with chronic medical conditions are advised to forego strenuous exercise until the advisory is lifted.
People with diabetes, lung disease or heart disease are especially at risk, as well as young children and the elderly.
The department says staying either inside or in air-conditioned spaces can reduce exposure to air particulates.
The advisory is expected to remain in effect until the weather changes.
Also on HuffPost
Haze Over Metro Vancouver Skies, July 2015