Chalk this up to a "poor decision."
The Vancouver Canucks were burned by online criticism this weekend after the team tweeted a photo from its training camp of some prospects building a small campfire.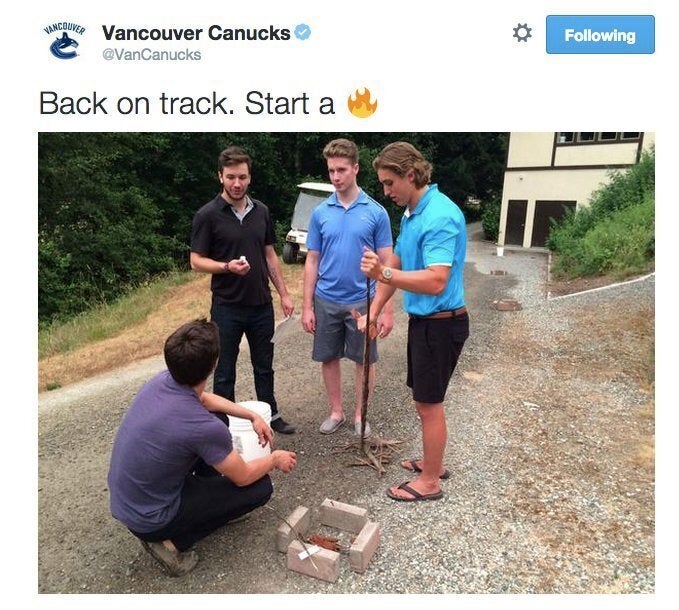 The Canucks' campfire was part of a team-building exercise in Shawnigan Lake.
After many people responded online that the team's tweet was badly timed and inappropriate, the team issued an apology.