Cara Delevingne stunned on the red carpet for the Australian premiere of her new film, 'Paper Towns,' on Sunday.
The 22-year-old model and actress wore a silk emerald dress from Dion Lee's Fall 2015 collection, the Daily Mail Australia reported, and black Yves Saint Laurent heels.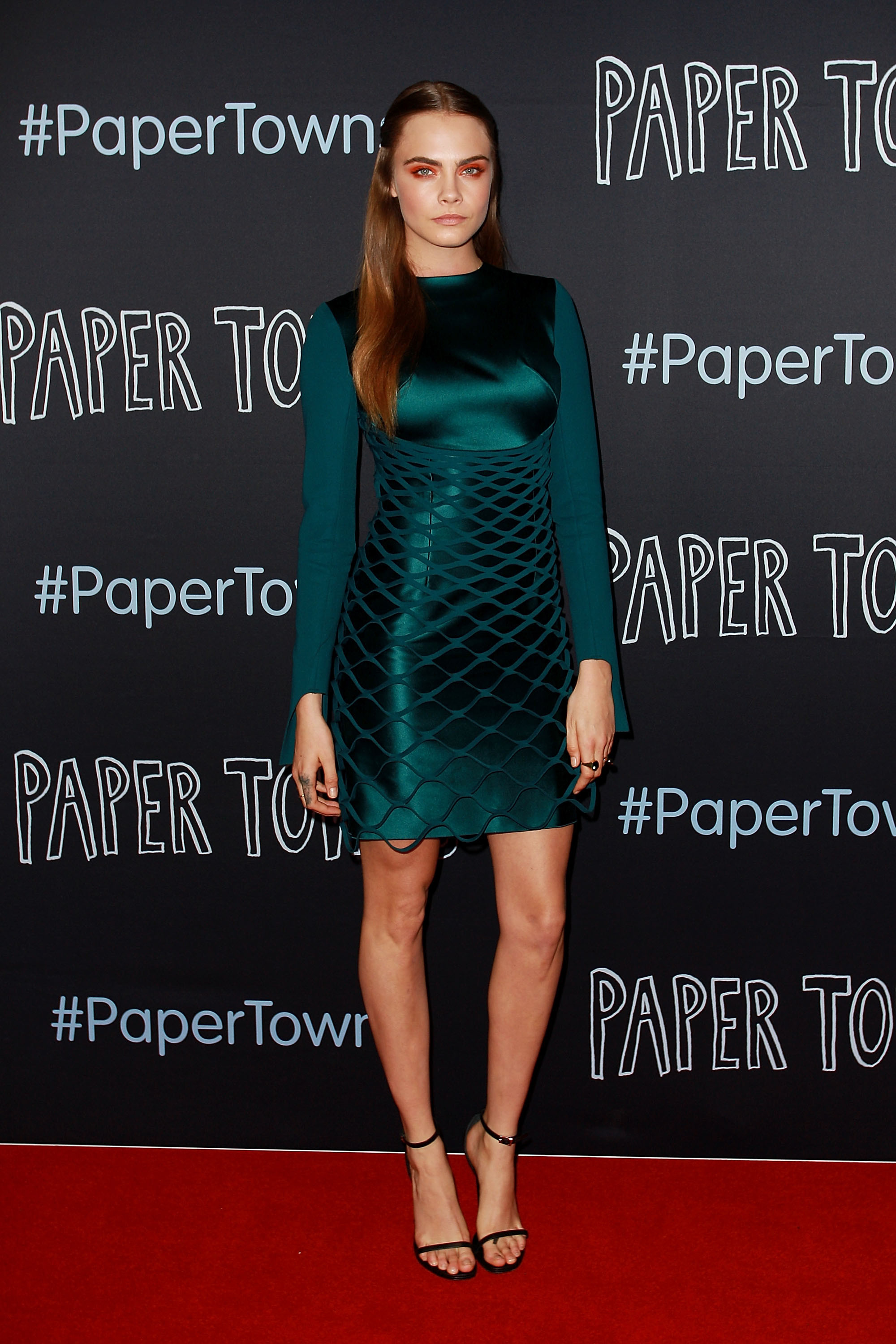 The dress was fitted with long sleeves and featured a sexy cut out revealing the small of her back.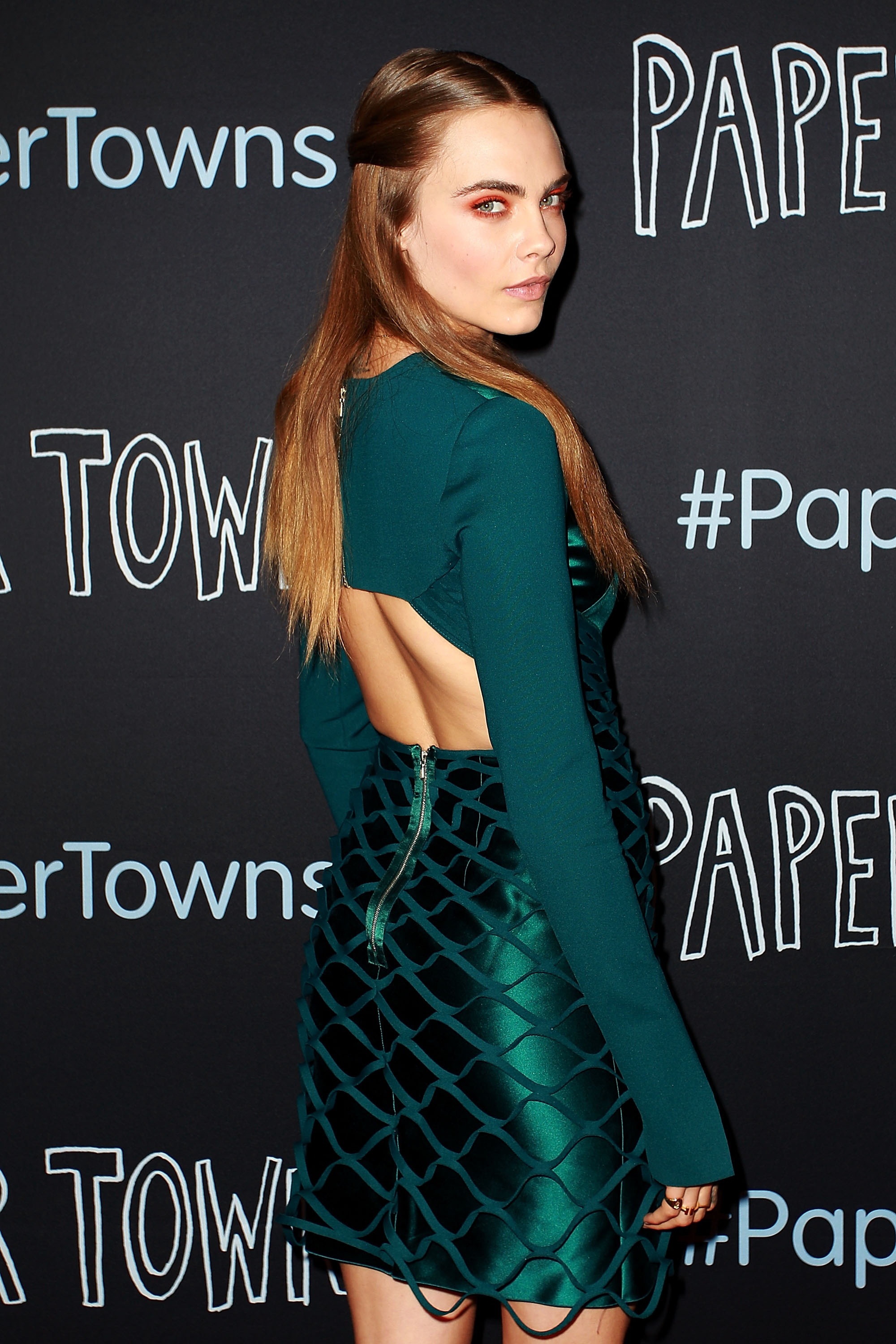 She wore fierce orange eye shadow that accentuated her gorgeous eyes, while the rest of her makeup was kept minimal. Her long brunette locks were parted in the center and pulled away from her face at the sides, while the rest of it draped down her back.
Delevingne, who recently opened up about her sexuality and relationship with musician Annie Clark (a.k.a. St. Vincent) in her profile in the July 2015 issue of Vogue, used the occasion to call on Australian Prime Minister Tony Abbott to legalize same-sex marriage.
"Tony Abbott you better listen to the rest of the world and carry on," she said. "Go with it."
Though Delevingne has been vocal about her frustrations with the fashion industry and her desire to focus more on her acting career, she told Daily Mail Australia that she's not about to quit modelling anytime soon.
'You know, I feel like I'm in a very lucky position," she said. "I'm not going to quit, I'm just not modelling as much, because I'm working and performing.'
'Paper Towns,' which is based on the novel by John Green, author of Fault in Our Stars, hits theatres on July 24.
Also on HuffPost