Summer is here, which means lounging by the pool and soaking up the sun. Why not sport a nail art design that matches those summer vibes? Whether at the zoo or on front lawns, flamingos just scream summer and tropical weather! While flamingos aren't as simple as polka dots, they are still pretty easy to create.
Simply take your pink nail polish and a small paintbrush or nail art brush, and then create an oval near the top of your nail. Follow this by creating a bigger oval just over halfway down the nail. Connect the two ovals with a curved line (think of a backwards 'S'). Finally, make a tiny tail on the bigger oval.
Next, use a lighter shade of pink and a black polish to create a cute little beak with the same small brush. Use two dotting tools of different sizes to create the eye using white and black polishes. Finally, taking the same brush, carefully create the two legs. You can make one bent or keep both straight, whichever you prefer!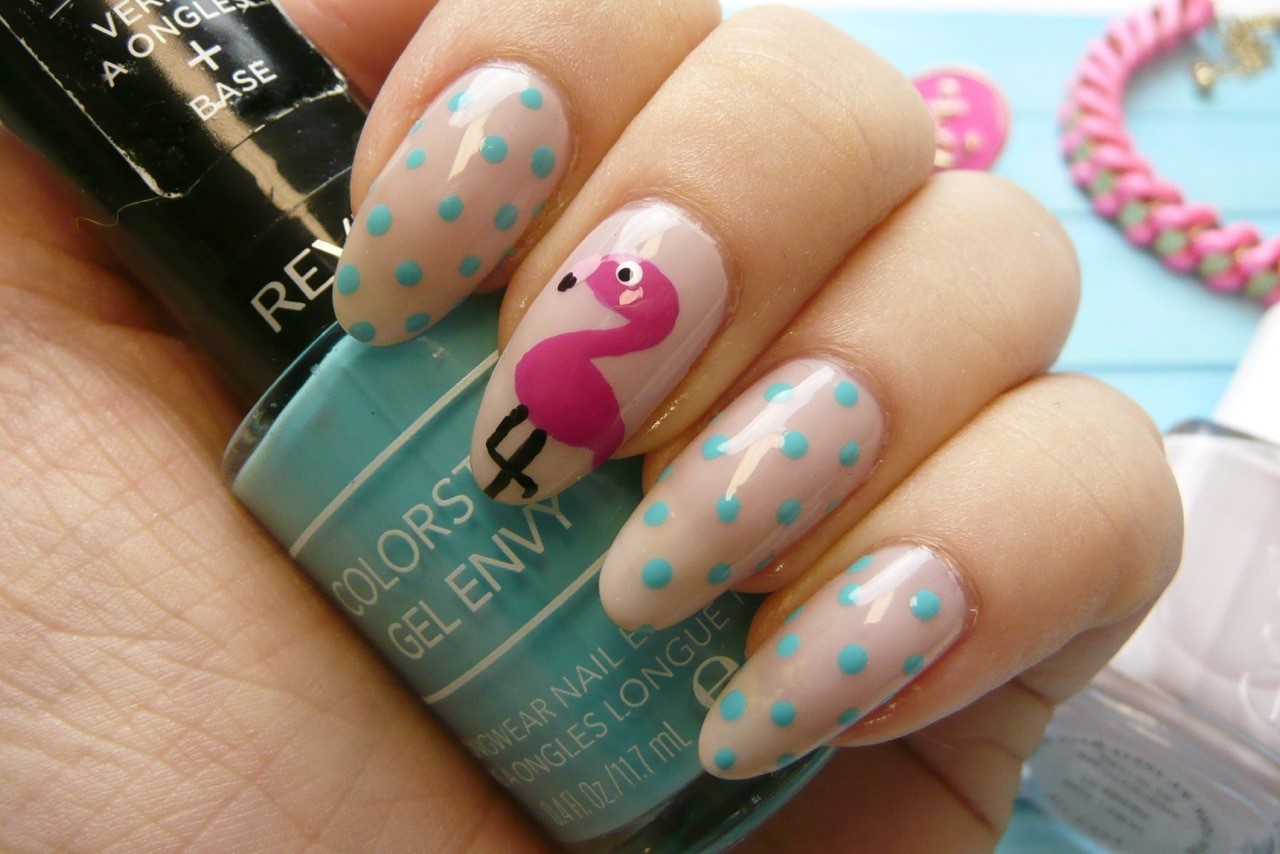 For the polka dots, take a dotting tool and the accent colour of your choice, and start in the middle of the nail. Try your best to space the dots out equally down the centre of the nail, creating a single line of dots. Next, create a line next to the centre one, but make sure to place the dots in between the dots of the first line. This creates this classic polka dot print. Create these alternating lines of dots until the entire nail is covered.
Let all of your designs dry for at least 15 minutes, and then apply a fast drying top coat (Seche Vite does a great job at not smearing your designs, and dries the polish in record time).
Polishes Used: Wet n Wild Black Crème, Sinful Colors Snow Me White, Sally Hansen Insta-Dri Pink Blink, OPI Kiss Me On My Two Lips, Revlon Colorstay Full House and Essie Hubby for Dessert.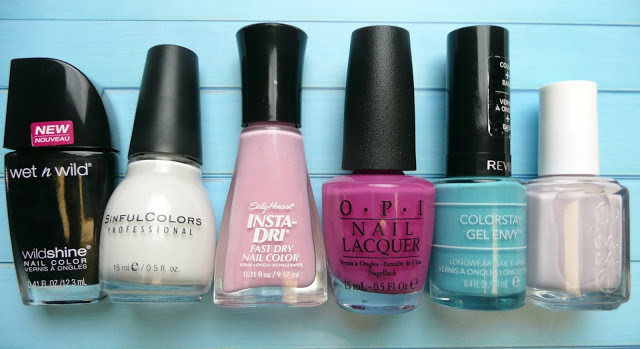 Kaitlyn Delano is a beauty blogger based in Toronto. You can catch up on all of her Mani Monday designs on her blog, Kaitlyn Elisabeth Beauty.
Follow Huffington Post Canada Style on Pinterest, Facebook and Twitter!
ALSO ON HUFFPOST: