Twitter
A UK mother invented the coolest hearing aids we've ever seen.
At just three months old, Sarah Ivermee's son Freddie was diagnosed with profound deafness and hearing loss. He was first fitted with a hearing aid before he received a fitted cochlear implant. While Ivermee rarely had trouble getting her son to wear his hearing aid, she began to realize that most kids were not happy to wear their devices.
"Most didn't like the way they looked boring and plain, and unfortunately a lot were embarrassed about wearing them because it made them look different," Ivermee wrote on The Limping Chicken blog.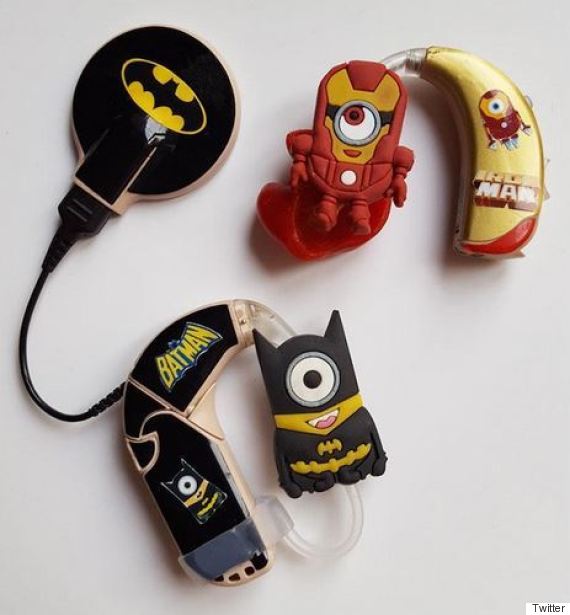 Ivermee was then inspired to create custom-made hearing device decorations to encourage her son and other kids to wear their devices with confidence. In 2014, the UK mom started her business, called "Lugs," which sells special kits that allows children to decorate their hearing devices. In just one year, Ivermee's business has become an international success.
"I get emails from professionals to thank me for what I'm doing; it just amazes me," Ivermee told The Mighty. "People all over the world are wearing the little kits that I make in my living room; it's unbelievable!"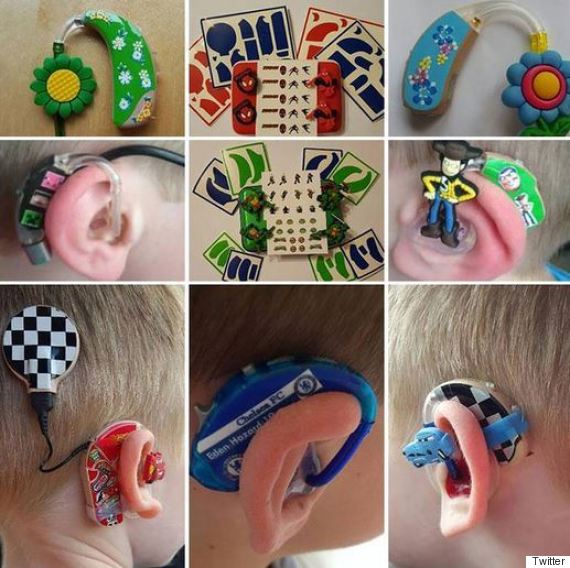 Lugs now come in all sorts of styles, including Batman, Angry Birds, Hello Kitty and butterflies.
"Our son Freddie reaps the most benefit from the business as he gets to choose new designs every month, making all his hearing friends at school very jealous!" the mom said.
ALSO ON HUFFPOST:
How To Teach Positive Body Image