Calgary police have recovered the body of an actress who was missing for seven months, and have charged her former husband with murder.
Shannon Burgess (née Madill), 25, was last seen at her home on Nov. 27, 2014 and reported missing by concerned family and friends a few days later.
Joshua Burgess, 29, is charged with second-degree murder.
Staff Sgt. Colin Chisholm told reporters Sunday that information received last week shifted the investigation from a missing person case to a homicide case. It also led to the discovery of Shannon's body, he said.
Chisholm said a "cursory search" of her home was done shortly after Shannon went missing last fall, but told Metro News that her body had been concealed somewhere on the property for the past several months.
Joshua was still living in the Ramsay Heights housing co-op where the body was found, but, according to the Calgary Herald, police would not say if her body was found inside or outside the residence.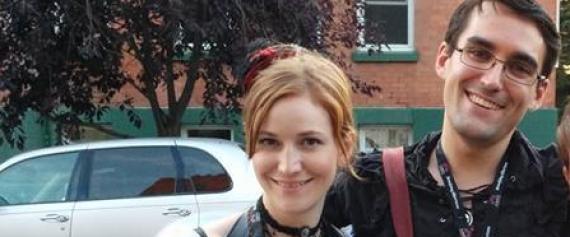 (Shannon and Joshua Burgess appear in a photo posted to Joshua's Facebook page.)
According to the Calgary Sun, police were at the home over the entire weekend searching for evidence, and a hole had been dug up in the yard.
Dustin Milne, a friend of Shannon's, told CBC News he was was surprised to hear Joshua had been charged.
"It was a pretty big shock because I spent a lot of time with Josh during the investigation and didn't get any sense of that from him," Milne said Sunday.
"It's one of those things, like, 'Wow, how did you not pick up on that?'"
Milne told the Calgary Herald there had been a few issues in Shannon and Joshua's marriage in the months leading up to her disappearance, but "they weren't doing through a divorce or anything like that," he said.
Police told CBC News there were not aware of any history of domestic conflict between the couple.
Erin Madill, Shannon's sister, said her family had spoken to Joshua occasionally, but not often.
"I'm relieved that we have some closure and some answers but of course it is absolutely devastating, because so many lives have been ruined through this – his included and his family's," Erin told Metro News.
"It's not just my family that is going to be hurt by this."
The accused is scheduled to appear in court Monday. An autopsy will also be performed Monday.