Canadians may complain that American beer is like the beach — it's close to water — but one Canadian beer brand's latest product really is water.
Labatt says it is producing 48,000 cans of "Labatt Water" to send to evacuees and firefighters impacted by the forest fires in Alberta, B.C. and Saskatchewan.
"When there is a disaster, the company switches to producing drinking water," Labatt Breweries of Canada said in a statement Tuesday.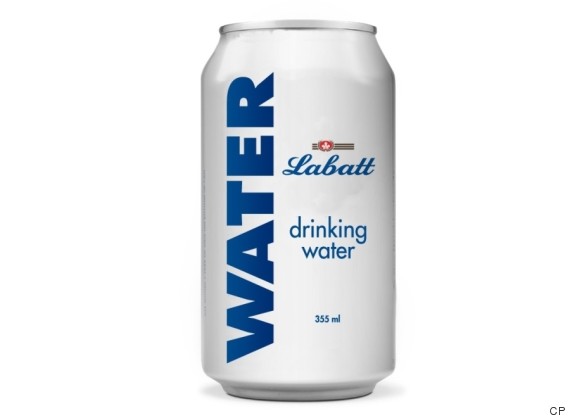 It's part of Labatt's Canadian Disaster Relief Program, which the company set up in 2012 and for which the brewer keeps a constant supply of emergency water.
This marks third time the program has kicked in. The first two were also in Western Canada, with Labatt sending water supplies to Alberta during the 2013 flood and to Manitoba during the 2014 flood.
"Right now, Labatt's priority is to leverage our systems and resources to get safe drinking water to the people and workers in affected areas of western Canada," said Charlie Angelakos, vice-president for corporate affairs.
"Labatt has been a part of Canada for almost 170 years, and it is in our DNA to provide support to the community whenever we are able to."
The first delivery of Labatt Water is scheduled to arrive in Cold Lake, Alta., on Wednesday, the company said.
An unusually hot and dry summer in Western Canada has led to forest fires across three provinces, with an evacuation in northern Saskatchewan forcing thousands of people from their homes in recent days.
Premier Brad Wall called the evacuation "unprecedented" and noted forest fires are burning 10 times as much land as usual for this time of year.
There have been almost 900 forest fires in British Columbia this season, and more than 180 were still burning as of last count. Fires are causing heavy haze in Vancouver, where the air quality is comparable at the moment to Beijing.
Additionally, Canada's economy likely took a hit in May from a slowdown in the oilsands, when some 10 per cent of capacity had to be shut down due to forest fires.
Also on HuffPost:
Historic Canadian Beer Labels