The horror book series that captivated kids throughout the '90s is coming to the big screen.
Jack Black provided an exclusive look at the upcoming "Goosebumps" movie in an interview with George Stephanopoulos on Wednesday, the same day the trailer was released on YouTube.
Black stars as R.L. Stine, the author of the popular series that included stories such as "The Scarecrow Walks at Midnight" and "Say Cheese and Die."
In the film, the creatures that Stine created in his books suddenly come to life and start running amok in the town of Greendale, Maryland. It's up to the author and a young kid to stop them from terrorizing the real world.
The original "Goosebumps" book series ran from 1992 to 1997, and was followed by a number of spinoffs. It was later adapted into a Canadian TV series that aired on YTV from 1995 to 1998.
It only seems logical to make a movie out of the franchise, as many contemporary films are tapping nostalgia for profit. This year alone will see the release of "Jem and the Holograms," a film based on a cartoon from the 1980s; "Pixels," an Adam Sandler comedy about classic video game characters coming to life; and "The Peanuts Movie," an adaptation of Charles M. Schulz's comic strip.
It can be nice to see popular tropes from your childhood re-emerge on the screen once more. But it can also feel like overkill sometimes.
So as one "Goosebumps" title says, be careful what you wish for.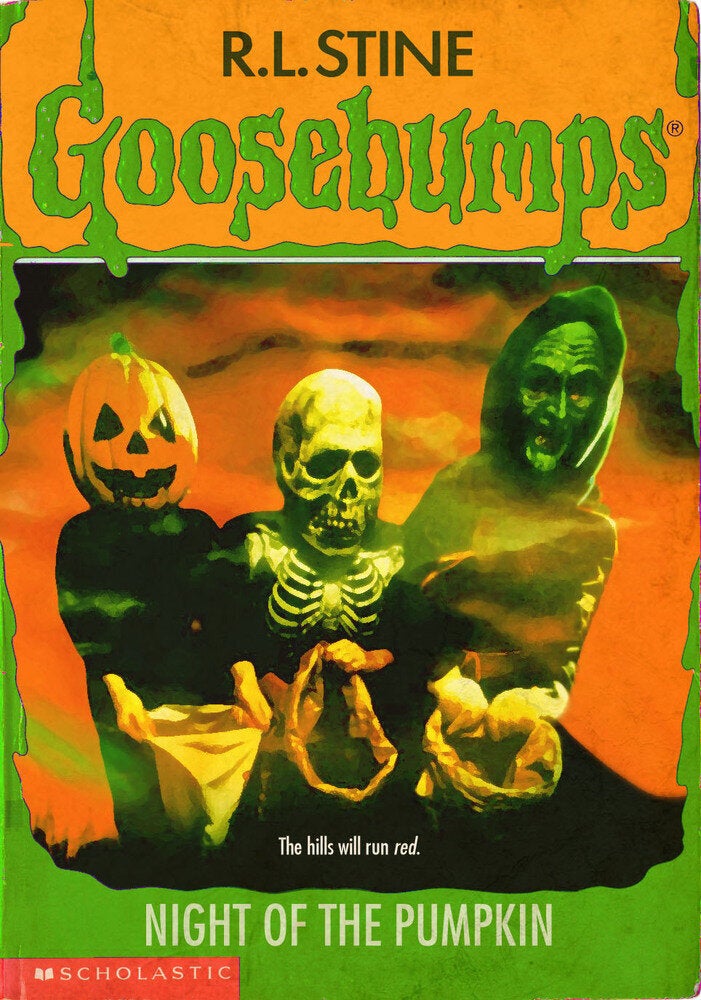 Classics Reimagined As R.L. Stine Covers