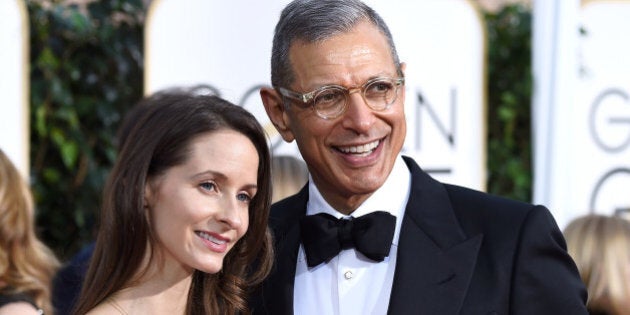 "We're so excited to share the wonderful news of the birth of our son, Charlie Ocean Goldblum, born on the 4th of July. Independence Day," he wrote.
Goldblum first announced his wife was expecting during an appearance on "The Late Show with David Letterman" back in January. At that time, he revealed the sex of his baby and a possible name.
"It's a boy. We picked out a name, as a matter of fact," the "Portlandia" star said. "If it stays — this is our current thinking — [it'll be] Elliott Charlie."
Looks like only one of those names stuck, as the couple opted for a nature-inspired middle name instead.
Goldblum and his Canadian wife tied the knot in November 2014 in Los Angeles. This is their first child together.