It happened. It happened for the Pan Am Games Friday night and it was nothing short of spectacular.
Feel free to oooooh and ahhhhh as you see fit. There was a bit of a tease at first partway through the opening ceremony: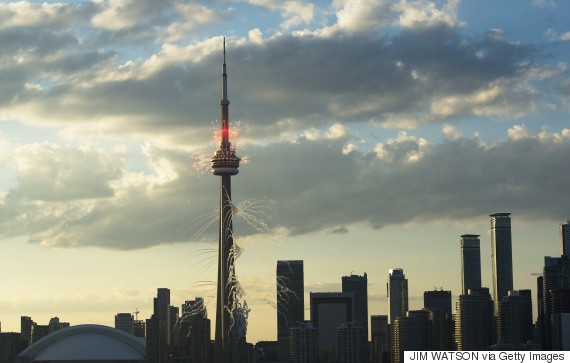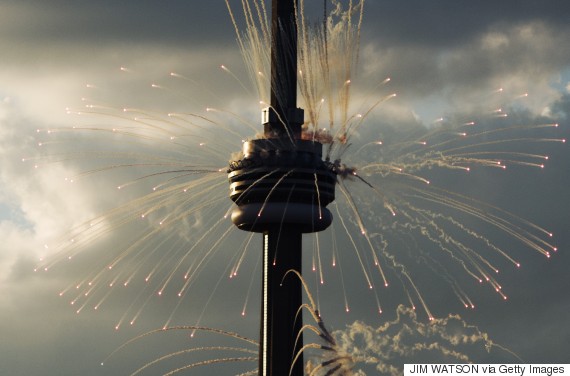 Not bad, not bad.
But then at the end, after the legendary Steve Nash had lit the Pan Am Games cauldron aflame, this:
This is what it looks like when the CN Tower explodes with fireworks. Incredible. #TO2015 https://t.co/uNtmGlqSp6

— Adam Weitner (@AdamWeitner) July 11, 2015
#PanAmGames #OpeningCeremony CN Tower.

#PanAm2015 #TO2015 #PanAmericanGames

pic.twitter.com/pZAgGBPYYy < @MonikaPlatek

— Angela Milanese (@AngelaMilanese) July 11, 2015
Torontonians everywhere paused to watch:
Amazing view of the #fireworks off the #CNTower 🎆 @TO2015 @TourCNTower #PanAm2015 #TO2015 pic.twitter.com/XQm8urfvmJ

— Morgan Hoffman (@morganhoffman) July 11, 2015
More Pan Am fireworks that lit up the CN Tower #PanAm2015 pic.twitter.com/qUj06JA0zd

— Russ Courtney (@Russ_Courtney) July 11, 2015
Even if you'd seen the city's skyline a thousand times, it was pretty special: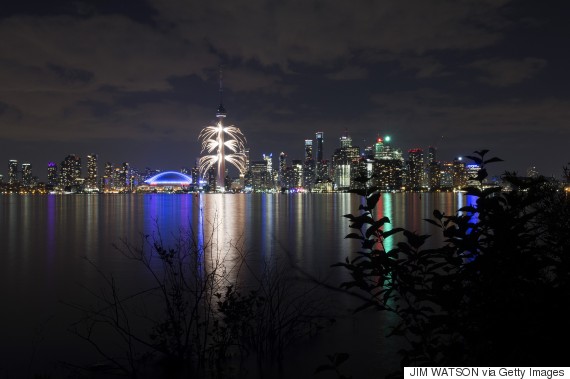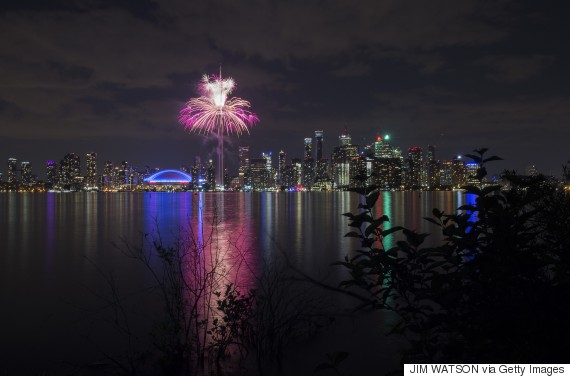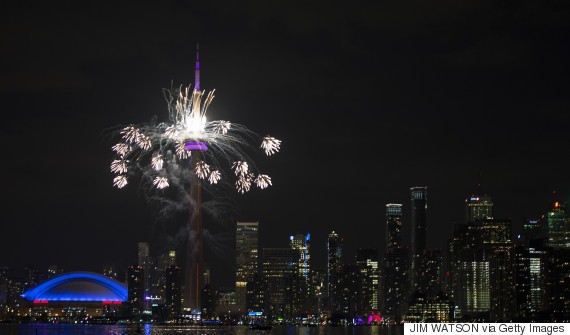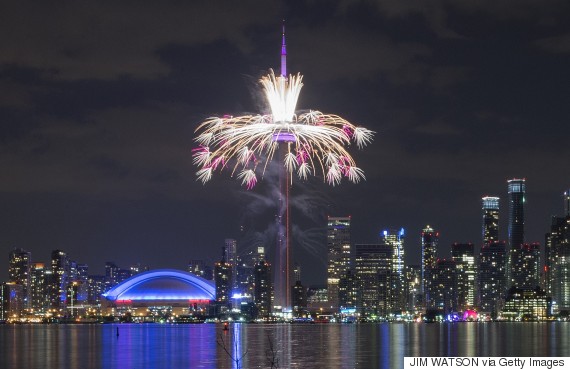 Well played, Toronto, well played. Let the Games begin!
Also on HuffPost