The United States Supreme Court may have legalized gay marriage, but a social experiment out of Russia shows that other parts of the world still have a long way to go.
A video posted to YouTube by social experimenters ChebuRussia TV on Sunday shows a "gay couple" walking hand-in-hand on the streets of Moscow, as passersby shove and berate them.
Like that one, the experiment placed a hidden camera in a backpack and had it film the subjects as they walked around the city.
Bystanders can be heard making comments such as, "Look at those gays going by."
The two men are even shoved twice.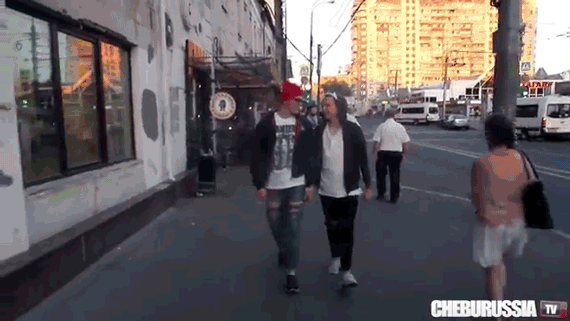 Russia has enacted laws that ban any "propaganda" that could make "homosexuality seem attractive," or that promotes equality between traditional and non-traditional sexual relations, The Moscow Times reported.
Anyone found guilty of promoting "non-traditional" sex relations to people under 18 years old can be fined as much as 5,000 rubles (C$112.27). Officials, meanwhile, can face fines of up to 50,000 rubles ($1,125.66).
The fight for equality goes on.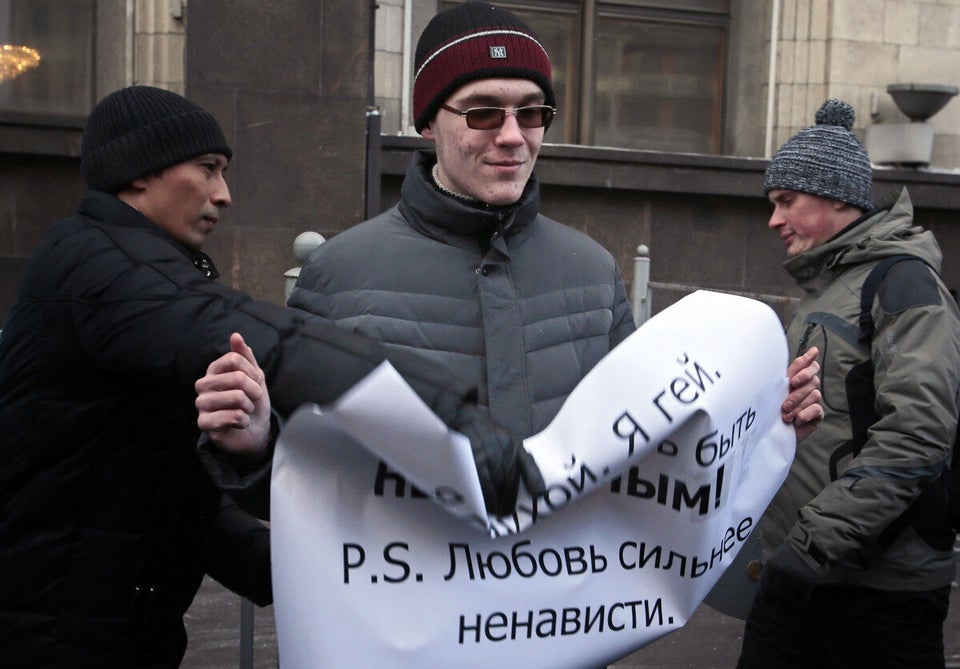 Russia Gay Rights Protest