Twenty-one years ago, we all fell in love with Alfalfa from "The Little Rascals" with his sweet, singing voice and charming, wiggly ears. But times have certainly changed and now that little boy is all grown up and barely recognizable!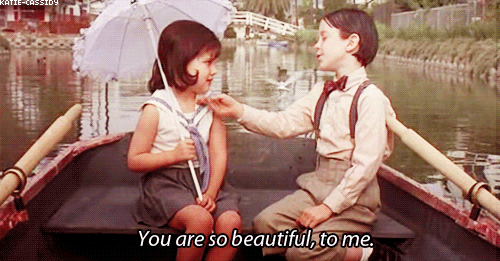 Bug Hall was just 9 years old when he landed his first role as Alfalfa. Now at age 30, the actor sports a very different look from his fictional character.
Take a look for yourself:
Pulling an all-nighter on the keyboards. pic.twitter.com/xZHNfW9810

— Bug Hall (@Bug_Hall) December 24, 2014
Hall's full beard and mustache make him almost unrecognizable as a grown man! As a result, his Twitter and Instagram photos went viral this week.
I guess weird stuff happened this morning. Here's another beard pic for you weirdos from buzzfeed ;] pic.twitter.com/TQtR2hzEdR

— Bug Hall (@Bug_Hall) July 13, 2015
Dual Personality pic.twitter.com/E9YDX9vK9e

— Bug Hall (@Bug_Hall) August 4, 2014
Although many were under the impression that Hall disappeared from the Hollywood scene following his breakout role, the truth is the actor never left. Since "The Little Rascals," Hall has gone on to appear in a number of films and TV shows, including Disney's "Hercules" and "American Pie Presents: The Book of Love."
Today, Hall is also an acting teacher and musician, and earlier this year he became an uncle.
Do you feel old yet?
Also on HuffPost
Child stars who look waaaay different now