SUBSCRIBE AND FOLLOW BRITISH COLUMBIA
Get top stories and blog posts emailed to me each day. Newsletters may offer personalized content or advertisements. Learn more
When summer comes around, most of us find ourselves with an itch to head into the B.C. backcountry and do some exploring.
Andrew Strain gets to do that for a living — all year 'round.
The Oliver-raised adventure photographer has made a career following others on their outdoor escapades as they tear it up in B.C.'s mountains and secret spots.
Along the way, he says he has a pretty good time, too.
As our July Photographer of the Month, Strain tells us about the gold mine that sparked his interest in photography, reveals his favourite shooting memory, and lets us in on what keeps him hooked on B.C.'s outback — even after travelling all over the world.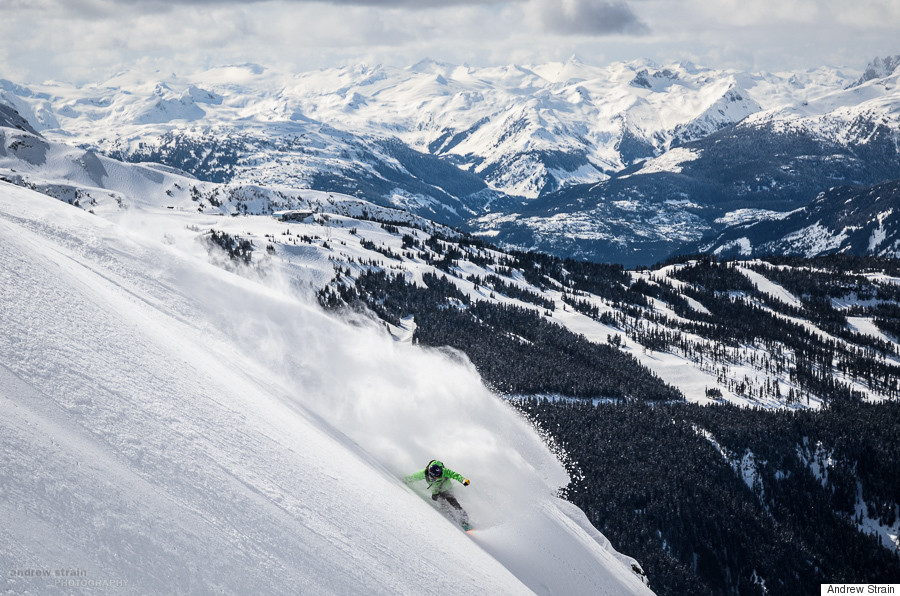 Q:How did you get hooked on photography and settle on it as a career?
A: I've always had an interest in photography. As a kid, boxes of old National Geographic issues were always yard-sale gold. I got my first camera when I started working in the mineral exploration industry – you commute to work in a helicopter to some of the most remote places in B.C. It only made sense to start by documenting that experience.
Until this year, I would do geological field work in the summers, and shoot snowboarding during the winter – the seasonality of both careers complimented each other well. I was banking decent money doing exploration, so I could focus on photography for half the year without having to take another job. It was a pretty ideal way to learn the ropes.
Before too long, I was selling images to magazines and brands, getting great competition results, and shooting with higher profile athletes. Unfortunately, right when I felt like I was finally breaking out, I suffered a bad concussion (slipped while running, of all things,) and that kept me off the snow for over a year.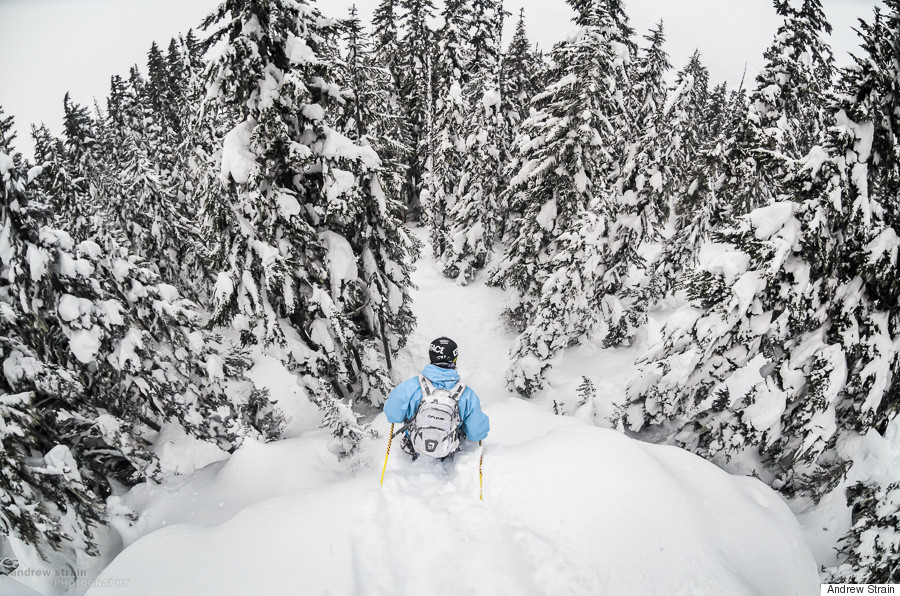 Q: Can you tell the story of most memorable shoot?
A: In 2013, I spent six months doing geological work in Latin America. One of the assignments was a property evaluation of a gold mine in southern Honduras – I was sent along for both my prospecting and photographic abilities. It was pretty cool, actually, to be utilizing both skillsets simultaneously.
Gold mining in Canada is, in general, a modern and industrial operation, but in much of the world it is still done at an artisanal level. [In Honduras,] miners smeagol their way through oppressively hot tunnels, playing snakes and ladders in workings originally excavated by Spanish conquistadors. They chip away at the rock with picks and hammers, carry the muck to surface in buckets, and mill the ore with arrastras powered by horse, donkey, or an old diesel engine from a Toyota truck.
I wish my Spanish had been better at the time, as I have only my personal recollection to accompany the portraits I made there. The people were incredible and I would love to have gotten to know them better. My time in Latin America weighed heavily on me when considering moving on from mining exploration. It was a wild and sobering experience.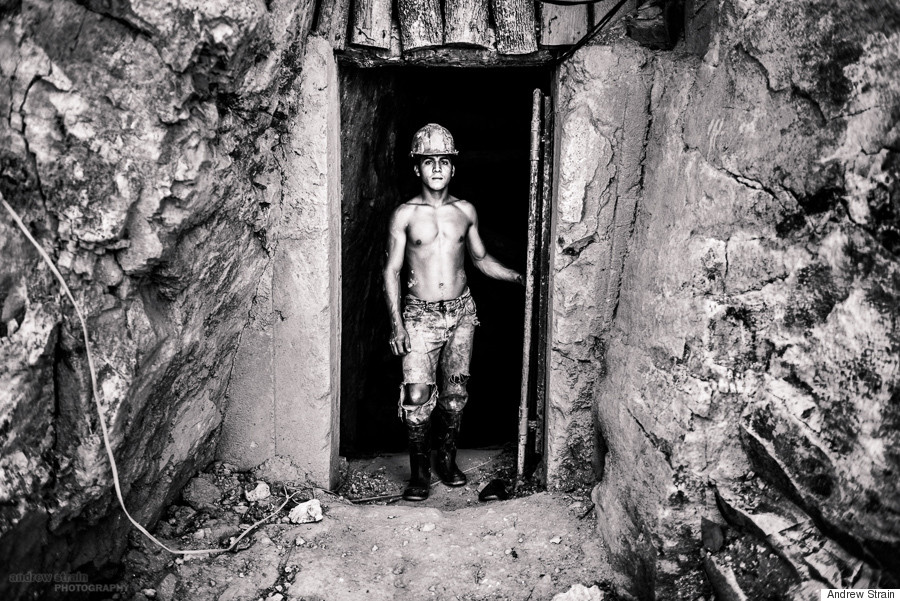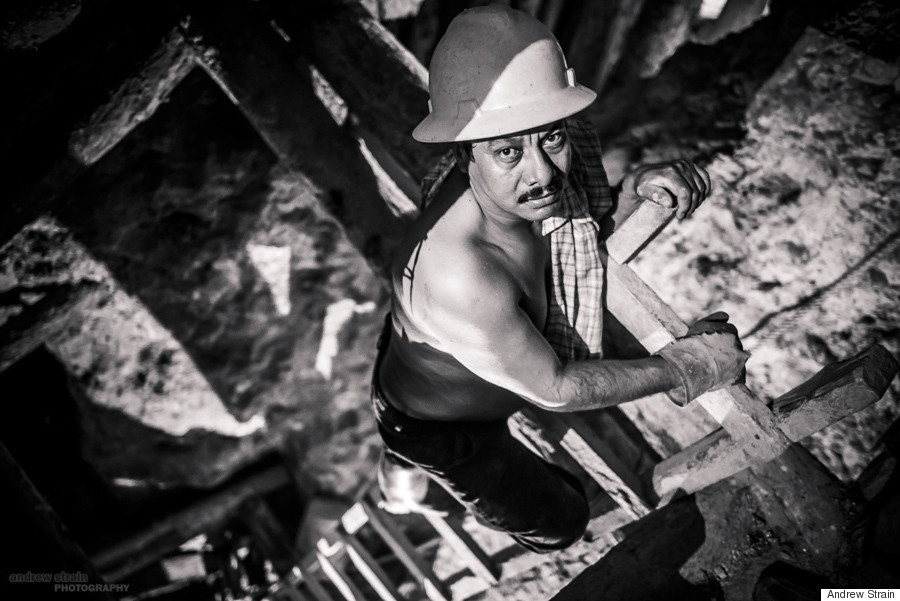 Q: It's getting easier and easier for anyone to be a "photographer" with sharing and whatnot. How do you keep finding success?
A: It's a double-edged sword – on one hand, it has never been easier to source photos for cheap (or free.) At the same time, it has never been easier to distribute and promote your own work.
I try to photograph subjects that I'm passionate about. I think that imparts an organic authenticity to my photography that can't be manufactured. When you work with clients who share that passion, the imagery resonates with them and you establish a relationship that goes far beyond invoices and deliverables.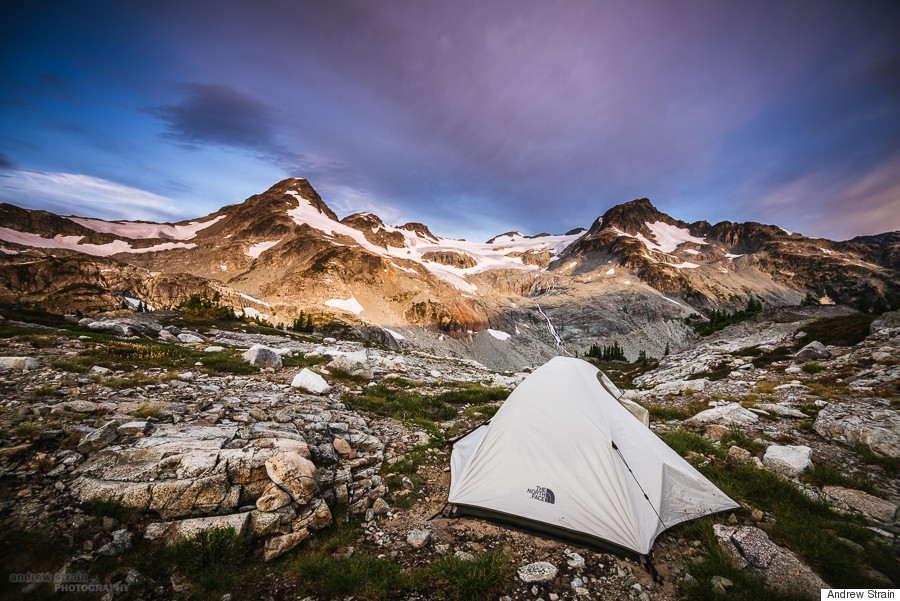 Q: You often travel B.C.'s backcountry. Why not branch out to other areas of Canada?
A: Well, in the past couple years I've visited Yukon, Alberta, Saskatchewan, and Ontario, so I think I'm doing pretty well! There are other areas of Canada that I would love to see, and have plans to visit in the near future – but for what I do, the reality is that B.C. is one of the best places on earth. I love to travel, but it can be hard to justify spending too much time away.
Q: Highlight of your career so far?
A: The Deep Winter Photo Challenge in Whistler. Six photographers have three days to create a five-minute slideshow, judged live in front of 1,200 people. I've always loved the event itself, so getting invited to participate when I was just an up-and-comer was an honour. It was a real grind and lived up to the "Deep Winter Challenge" billing, but my athletes did an incredible job for me and we ended up placing third. We celebrated like it was Olympic gold.
Q: What's something you wish people would better understand about photographers/the photography business?
A: It's hard work! It might seem like I'm on a permanent vacation, but I'm regularly up before the sun and out all day long. You're exposed to the elements; heat, cold, rain, bugs… it's physically and mentally demanding, and you need to be prepared.
People also underestimate the amount of behind-the-scenes work that goes on. Editing, emails, putting together pitches and proposals, location scouting, and tedious accounting. There's at least two hours of desk work for every hour in the field.
Andrew Strain Photography
Follow Andrew Strain's work online:

Interested in being HuffPost B.C.'s Photographer of the Month? Email us and we can chat!

Like Us On Facebook

Follow Us On Twitter

Follow Us On Instagram