We've seen the power of crowdfunding turn potato salads into a $55,000 party. We've witnessed how it's brought back TV shows from the brink of death. But for one Ontario family, sourcing online donations from strangers gave their newborn son a better chance at a normal life.
This is Jackson Hardcastle.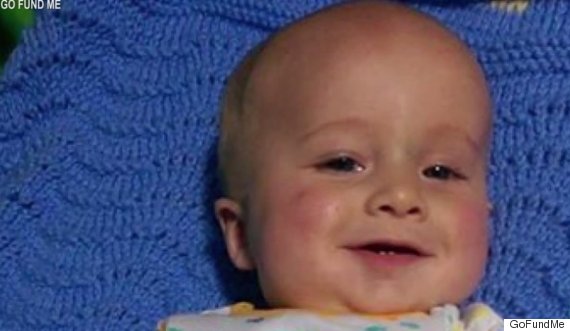 The infant was born with an extra chromosome, which has led to low muscle tone and impeded development of his fine motor skills. As a result, the seven-month-old baby's developed a flat spot on his head, the Windsor Star reports.
Since then, Jackson's mother, Jessie Hardcastle, has been taking him to appointments with specialists. It was there she learned that while she couldn't cure Jackson's developmental problems, she could restore a little bit of normalcy. The solution? A medical helmet that over the span of several months would correct the shape of his head.
Only problem was the helmet's price. Without an insurance plan that would cover the cost, Hardcastle turned to crowdfunding via a GoFundMe page.
To find out what happened next, give the video above a watch. Jackson's story proves that despite all the silliness crowdfunding's achieved, it can be put to good use and That's The One Thing You Should Know Today.
Also on HuffPost
25 Of The Most Canadian Baby Names