Ever since "Minions" hit theatres on Friday, the mania for the small yellow creatures has only gotten stronger. Realizing this, one dad gave his son the best movie-going experience by dressing up in costume with him to see the film.
An adorable photo of the father-son duo was then posted to Reddit. In the image, both are wearing the signature Minion outfit consisting of yellow t-shirts, blue overalls and adorably large goggle glasses.
The photo was captioned: "Father of the year award goes to this gentleman who was taking a very excited boy to the movies."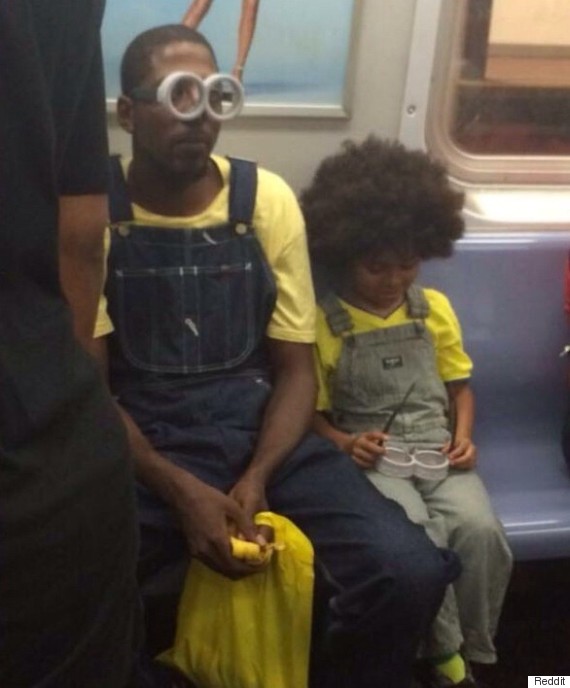 After just one day of being posted, the image received over 1,200 comments, with many Redditors leaving praise for the father. "This guy's a good dad," one said. "Looking like a fool on the subway and in public to make your son happy is awesome."
Another wrote: "That's pretty cool. I think a lot of people would be embarrassed or afraid people would judge them for wearing that... so it's cool to see this guy not only doesn't care but it makes the kid happy."
Noting the world's current craze for Minions, one user even joked, "Son of the year award goes to this little trooper, letting his dad use him as an excuse to feed dad's minion obsession."
Either way, we think this dad is awesome!
ALSO ON HUFFPOST:
Minion Crafts To Keep Kids Busy