If you're a woman looking to place roots in a new city for a job, education or healthcare, a new report suggests steering far away from Alberta.
Perhaps more embarrassing, however, is that the rankings have not changed much since 2014, when the same study ranked the two cities in the bottom four.
The study uses Statistics Canada data to compare men and women in five areas: economic security, education, health, leadership and personal security.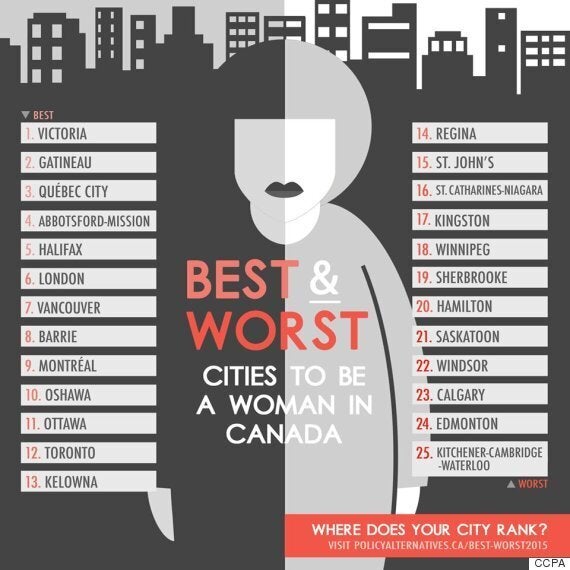 "This was a way to draw attention to the gender gap," said study author Kate McInturff, who based her research on Statistics Canada survey data.
"There are solutions out there. We could really improve women's lives across the country."
In Alberta, the largest gap exists in the difference in employment levels between men and women, as well as an income gap between the sexes.
See the list of the best and worst places for women in 2015, starting from worst. Story continues below: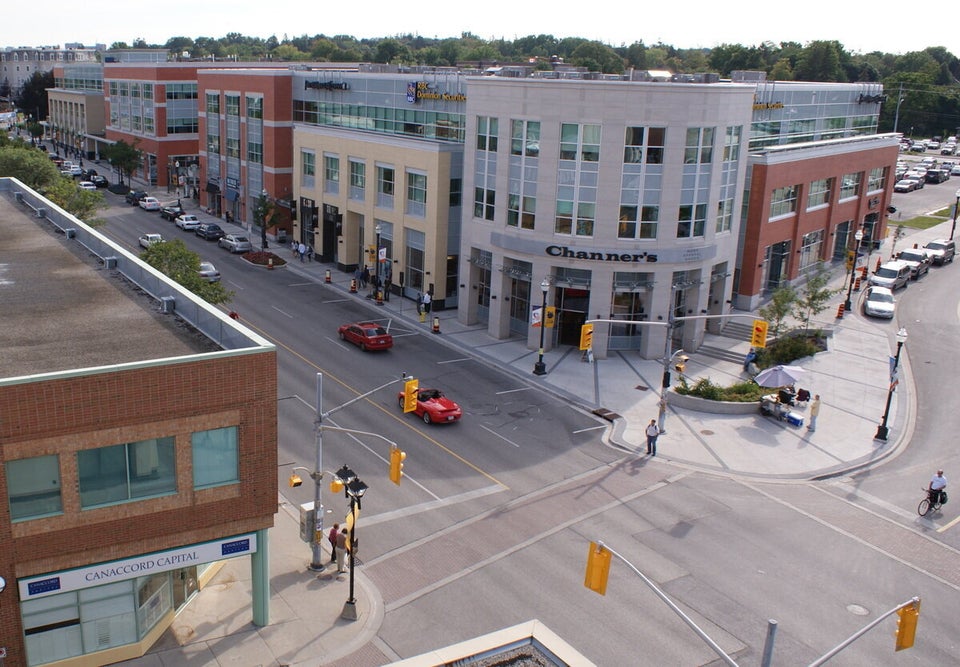 Canadian Cities For Women 2015
In Calgary, women earn 65 cents for every dollar men make, and in Edmonton woman make 59 cents on the male dollar.
"We tend to think of Alberta as the 'have' province," Kate McInturff told Global News. "But what I found with that region in particular is they've seen a lot of growth in construction, and obviously in mining, oil and gas. But those industries are as much as 83-85 per cent male employees.
Additionally, the report found that women in Calgary are more likely to report high levels of stress than men, and that instances of sexual assault and partner violence reported to police in Edmonton are higher than the national average.
As one of only two female city councillors, Farrell also said the lack of gender parity within municipal leadership could be a strong influence in the report's findings.
The lowest ranked spot on the list, and the only area to fall lower than Calgary and Edmonton, was Kitchener-Cambridge-Waterloo.
With files from the Canadian Press.