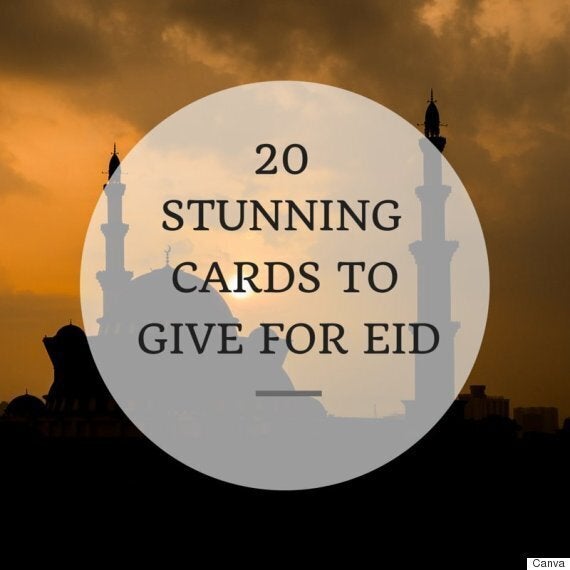 On Friday, July 17, Muslims around the world will celebrate Eid-al-Fitr, which marks the end of the holy month of Ramadan.
The celebration, which is also known as the Feast of Breaking the Fast, occurs on the first day of Shawwal, the month after Ramadan, and consists of special prayers, donations to charity and a whole lot of eating.
It also is a time for family and friends to get together and celebrate, including giving gifts and spreading holiday joy by wishing loved ones "Eid Mubarak" or "blessed Eid."
In honour of the occasion, we gathered together a variety of stunning greeting cards to send to family that may be far away, or even just to remember this particular year. The best part? They're all printable from your computer, so you can still get them done!
Have a beautiful Eid card you've found? Let us know!