While many stars have admitted that they felt tortured about Bill Cosby's alleged crimes, few have been so public about their feelings as Joseph C. Phillips.
The former "Cosby Show" actor (who played Lt. Martin Kendall, the husband of Cliff Huxtable's daughter, Denise) penned his thoughts in a 1,500-word column on his website, writing that he idolized the comedian growing up and that he didn't believe the accusations against him until recently when a friend confessed that she had also been a victim.
"I felt for my friend, for the violation of her trust, loyalty, and body. I was angry with Bill. He had money, fame, and power; he was a walking aphrodisiac! Why? I was also angry at myself for falling for the okey-doke, of putting Bill on a pedestal. Something changed inside me during that drive; call it the last gasp of a mocking bird."
Phillips wrote that he thought it was "common knowledge" when he joined the show's cast in 1989 that Cosby slept with other women, and that if he was cheating on his wife Camille, she knew too.
However, he said he had dismissed many of the rumours about the actor, calling them none of his business. But as the allegations from women began to pile up, his feelings began to change.
"Discovering that the man you idolize may be a serial rapist is a bit traumatic. I don't imagine it is anything near to the trauma of the alleged victims. Nevertheless, I found it unsettling."
He wrote that he wasn't prepared to ignore what he saw as Cosby's brilliance and wisdom, but that he wished the star would step out of the spotlight.
"Allow those of us who truly love you to preserve just a bit of our enchantment."
Phillips isn't the only actor who has publicly withdrawn his support recently. Whoopi Goldberg, who had faced criticism for standing by Cosby, stated on "The View" Tuesday that she thought all the information related to his alleged crimes "points to guilt."
A White House petition has also sprung up calling on U.S. President Barack Obama's administration to revoke the actor's Presidential Medal of Freedom. Obama responded to the petition Wednesday by saying that while there's no precedent for pulling the medal, he believed drugging someone and then having sex with them constituted rape.
Cosby admitted in a 2005 deposition that he obtained quaaludes, a sedative, with the intent of giving them to women he wanted to have sex with and that he gave the drugs to at least one women and others, according to The Associated Press.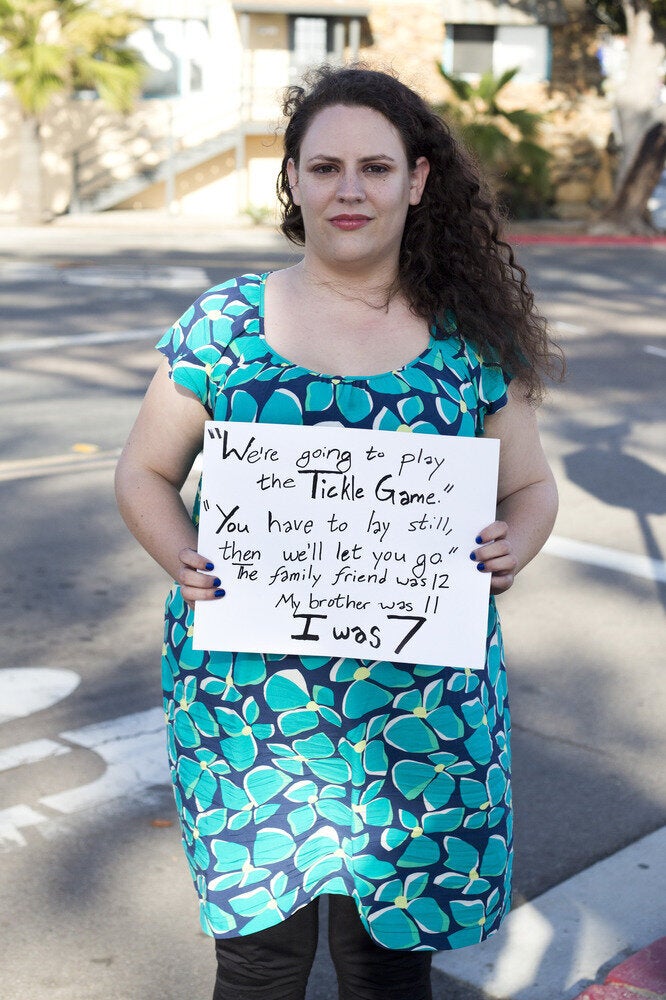 40 Powerful Images Of Surviving Sexual Assault