It seems illegally climbing the Trump International Hotel & Tower in Vancouver is becoming a trend.
Another video of daredevils scaling the unfinished 63-storey building has surfaced on YouTube — this time, partly shot in the light of day.
The video starts out in the dark as two men break into the construction site. By the time they reach the top, the sun has started to rise.
The pair hang out at the top for quite some time, and the video is incredibly nerve-wracking. (Watch above.)
With GoPros on their heads, they dangle from what looks like the building's highest platform and walk across thin beams without any security ropes.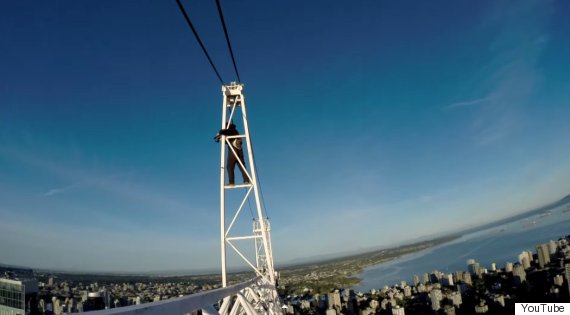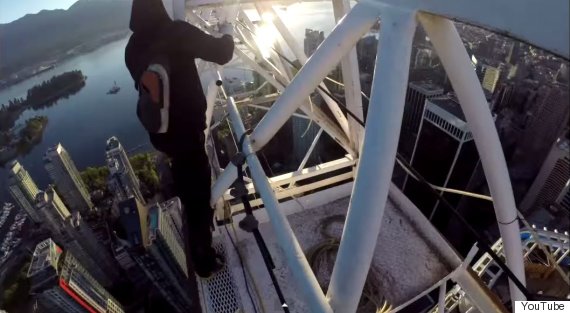 Several times, one of the men lets half his body hang over the edge.
The footage was uploaded to YouTube on Wednesday but the caption states it was taken on the summer solstice (June 21).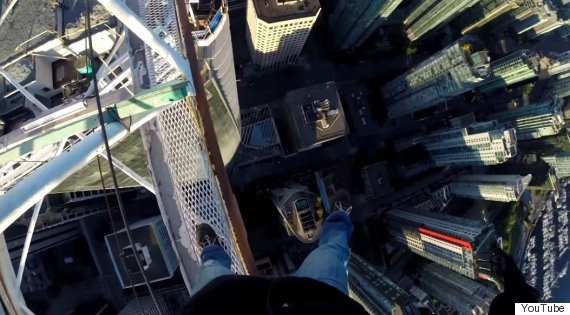 Joo Kim Tiah, the president and CEO of Holborn Group, which is developing the tower, promised to press charges if the perpetrators are identified, said CBC News.
"They were very skillful, I will say that," Tiah told Global News. "[But] this is a very serious matter. We just heard about a young man dying in a Coquitlam construction site, the same thing could have happened here."
An earlier video that was posted in April and later taken down, showed two men who scaled the tower at night.
The $360-million tower is expected to open in 2016.
Like Us On Facebook

Follow Us On Twitter

Follow Us On Instagram
Also on HuffPost
Vancouver Trump International Hotel & Tower