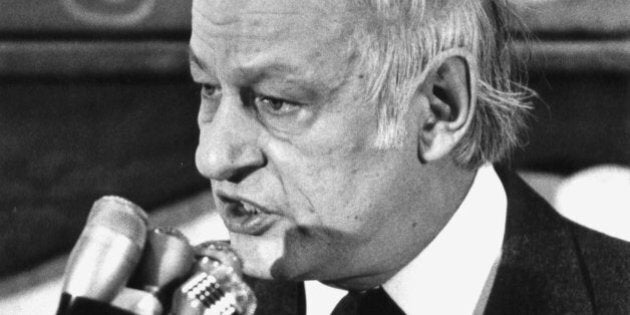 MONTREAL - Longtime newspaper photographer Jacques Nadeau estimates he has lost between 30,000 and 50,000 images — many highlighting the history of Quebec since the late 1970s — in a theft at his Montreal residence.
Nadeau says they include one-off shots of former premiers Rene Levesque and Jacques Parizeau and ex-Montreal Canadiens legend Maurice Richard.
Also lost were items related to personal projects, the Montreal Le Devoir photographer said in an interview Wednesday.
The thief or thieves made off Tuesday with five hard drives, many prints and a television.
Nadeau is hoping anyone who spots the black and orange hard drives or the photos will contact him.
He realized something was wrong when he arrived home and saw his TV was missing. He then rushed to where he stored the hard drives that encapsulated his entire career.
"That's when I broke down," he said, his voice cracking with emotion.
"It's my life, my passion."
The images include one of Levesque playing pool in a tavern as a cigarette dangled from his mouth, one of Parizeau walking alone in the winter on a tree-lined path, and one of Richard leaving the old Montreal Forum as a player for the last time.
Also stolen were several prints of Levesque.