Getty
A new Facebook quiz is taking the parenting world by storm.
Entitled "How many children could you look after?," the amusing test determines how many kids parents can actually handle.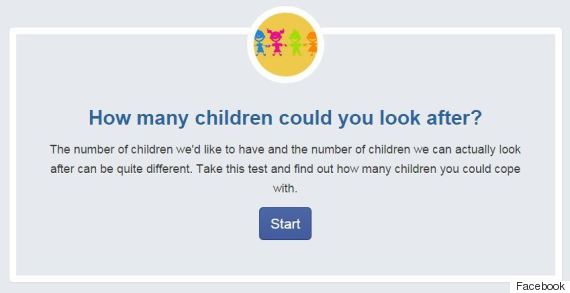 The short quiz was developed by Who Am I? and asks users nine simple questions based on personality, interests and values. Questions range from "How important to you is free time?" to "Would you give up your job for your kids?"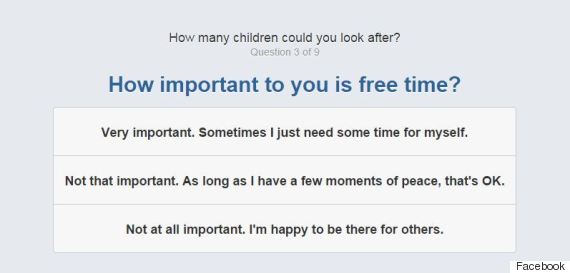 By the end of the test, the quiz determines how many children a user can cope with based on their preferred lifestyle. Results vary, with 15 being the highest number we've seen!
For those who take online quizzes very seriously, parenting guide author Liat Hughes Joshi reminds us that the quiz is all in good fun. Joshi told the Daily Mail: "This might be fun and maybe a couple of the questions are very mildly thought-provoking (although others are just plain silly), but is it something to base such a serious decision upon? Absolutely not!"
Despite the fact that the quiz is unscientific, you can't deny that some of these questions are a great starting point for partners to discuss how many children they want and what type of parent they want to be.
Want to know how many kids you can handle? Take the Facebook quiz here.
ALSO ON HUFFPOST:
Pregnancy worries and words of comfort