TheBalm Cosmetics is under fire for their popular "Nude 'tude" eyeshadow palette, with some calling the product's packaging sexist.
Two years after the brand released the "Nude 'tude" palette, they introduced a second volume of the hit product called "Nude Dude." On the first palette, we see illustrations of naked women covered only by the eyeshadow colours. On the second palette, we see half-naked men who are also covered up by eyeshadow colours.
However, when one customer compared the two palettes side-by-side, they were less than impressed with what they discovered. On the palette featuring the naked men, the eyeshadow colours received labels considered admirable, including "fierce," "faithful" and "fearless."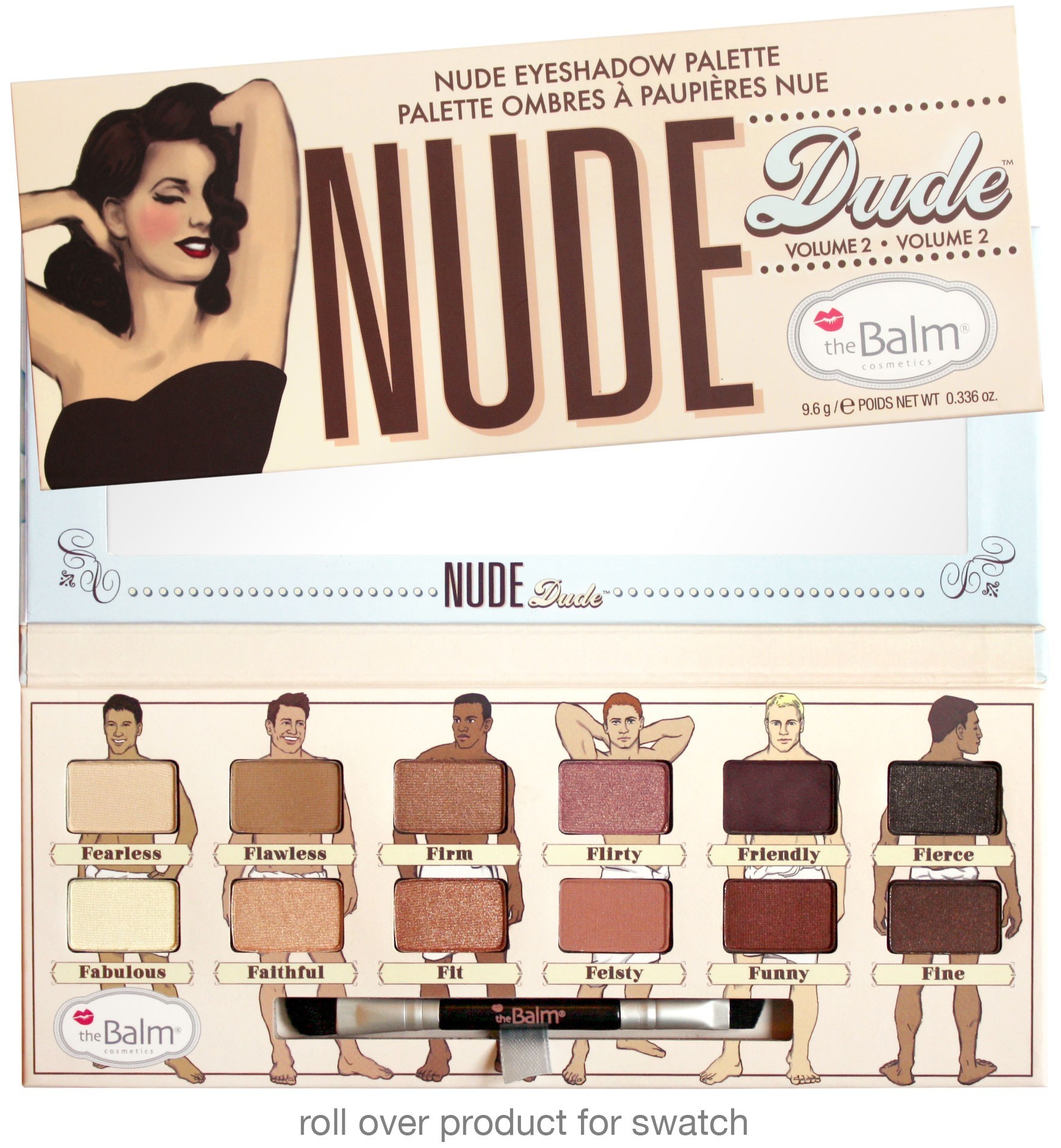 And on the palette featuring the nude ladies? We see labels that carry negative connotations, such as "standoffish," "snobby" and "stubborn."

According to Refinery29, the customer shared her findings on Instagram (though she later removed the post), with the caption:
"Two reasons why I didn't buy this eyeshadow today: 1. I'm broke, and 2. I thought the descriptive words for the men versus the descriptive words for the women were slightly...rude? Can we replace 'stubborn' and 'standoffish' with 'smart' or 'strong?'"
Others have also taken to Twitter to express their disappointment with the brand:
I have long loved products by @thebalm but seeing the pretty sexist packaging on their nude palettes makes me not ever want to buy again.

— Savannah M (@LaReineDesLames) July 13, 2015
Some noted that, while the women are completely naked and striking pin-up poses, the men are covered by towels at the waist:
.@thebalm @theBalmEU Also, pin up girls! Awesome respectful depictions of women. You couldn't pay me to wear your crap.#Misogyny #ignorance

— Lotus Ling (@Finding_Lotus) July 13, 2015
According to BuzzFeed, the eyeshadow colour labelled "Seductive" previously received the offensive label "Schitzo" when the "Nude 'tude" palette first came out in 2013.
In an email statement to Cosmopolitan.com, theBalm defended its product saying:
"Nude 'tude is about attitude and being able to express yourself however you want. As a brand we strive to maintain a light-hearted approach, and always position women in the driver's seat."
This isn't the first time a brand has come under fire for its product labelling. Earlier this year, Sephora found itself in hot water for selling a lipstick shade by Kat Von D called, "Underage Red." The same brand received criticism for labelling a shade of lipstick "Celebutard" back in 2012.
Do you find this packaging offensive? Share your thoughts in the comments.
Follow Huffington Post Canada Style on Pinterest, Facebook and Twitter!
Also on HuffPost
Photo gallery
Nude Lipsticks
See Gallery