Looks like Vogue is having a hard time pleasing fashionistas, lately!
Following its controversy surrounding Cara Delevingne's July 2015 cover story, the American glossy is the subject of criticism once again, this time with its August 2015 cover starring Nicole Kidman.
The Patrick Demarchelier-photographed shot features the 48-year-old Aussie actress in an angled pose, looking over her right shoulder. She wears a backless sequinned Marc Jacobs dress and her hair is left down in a soft wave.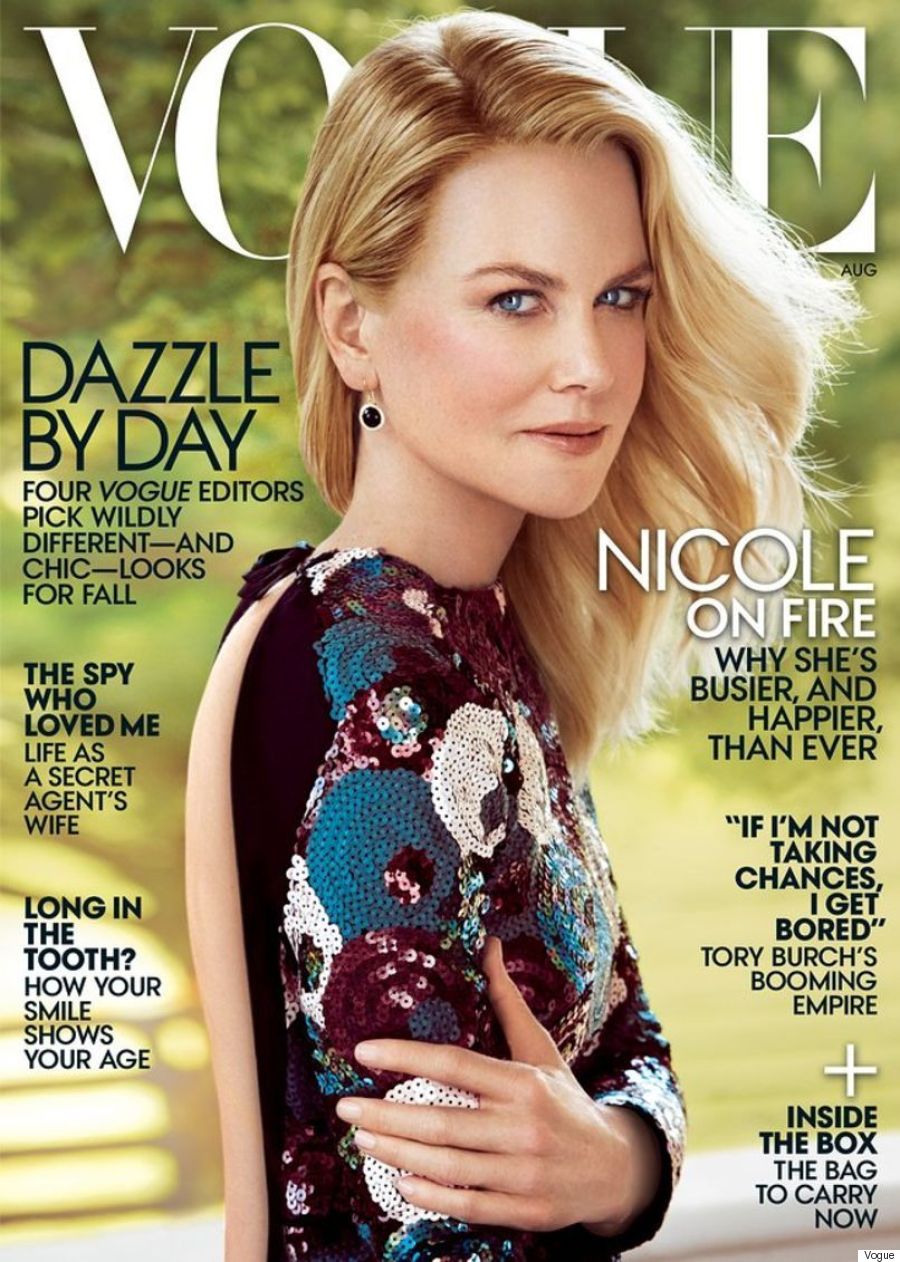 Several users on fashion forum, "The Fashion Spot," have dubbed the cover a "major disappointment," calling it "boring" and "bland."
One user ranted, "This is VERY boring indeed. She looks sad and tired and the cover reads 'happier than ever' — good one! The pose is the same as Sandra Bullock indeed and wearing the same brand…"
One person who was a fan of the cover, however, was Marc Jacobs, who posted the shot on Instagram, only to be bombarded with some pretty hateful comments from users.
"She doesn't even look human anymore," said one user, while another added "She looks frozen- too much Botox probably."
A third said, "They shouldn't even take her picture if they're just going to create an entire new face like that."
However, Jacobs was quick to jump to Kidman's defense, saying, "All you haters... When were you last given a cover of Vogue? Damn people have a lot of negative energy..!!"
And while we do think everyone is entitled to his or her own opinion, we have to agree with Marc -- there's no need for such shaming or negativity.
What do you think? Let us know in the comments below!
Follow Huffington Post Canada Style on Pinterest, Facebook and Twitter!
Also on HuffPost
Nicole Kidman's Style Evolution