Usain Bolt, who?
Okay, so the Jamaican Olympian still holds the title as the fastest man in the world, but if the 2015 Pan Am Games are an indication of anything, Bolt has some fierce competition coming out of Canada.
Meet Andre De Grasse.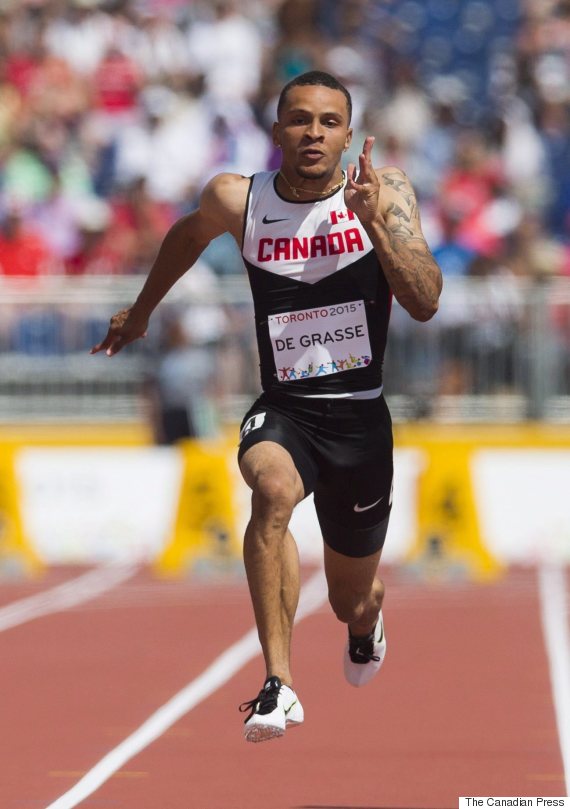 Two months before Bolt was making headlines at the 2012 London Games, the 20-year-old Scarborough, Ont. native was only discovering his gifts for running. Fast-forward three years and De Grasse is now in Toronto racing in the men's 100m, 200m and 4x100m relay. And there are high expectations he'll medal in each event.
But despite De Grasse's natural knack for sprinting, track and field wasn't even on the athlete's radar at first. Check out the video above to see the series of unlikely events that led up to the Canadian's rise into the world of sports.
But in the meantime, get familiar with the name "De Grasse" because it's something you're going to see a lot — and that's The One Thing You Should Know Today.
Also on HuffPost