Canada's next sergeant-at-arms has some big shoes to fill.
And that's not because the last person to hold the position was 6'4".
Ideal candidates must have "significant experience in a security-related field" with a proven record of "protecting life," according to an official job description.
They must also be "objective, fair, impartial, and decisive" and come with "high ethical standards." A knack for developing and nurturing "sensitive relationships" is also valued, too.
A notice of vacancy was published in the July 18 issue of the Canada Gazette.
Applicants have until July 25 to send in their resumes for the esteemed post.
The callout comes more than six months after Kevin Vickers vacated the position in January. The 58-year-old from Miramichi, N.B. now serves as Canada's ambassador to Ireland.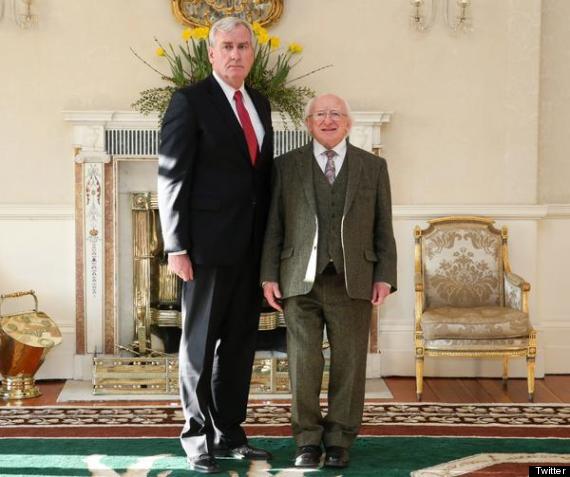 Kevin Vickers pictured with Ireland's President Michael D. Higgins. Photo: Twitter
He was appointed to the diplomatic post following last year's deadly attack on Parliament Hill. Vickers shot Michael Zehaf-Bibeau after the gunman made his way inside the Centre Block after killing Cpl. Nathan Cirillo across the street at the National War Memorial.
Hailed as a hero at home and around the world, the RCMP veteran received a standing ovation inside the House of Commons the following day.
Vickers responded by saying he was "very touched by the attention."
Also On HuffPost:
30 Best Political Photos Of 2014