Abortion may be legal for women across Canada, but getting access to it isn't always easy.
In a new documentary from VICE Canada, the site explores the struggles many women face on a day-to-day basis trying to find accessible abortion clinics in the Maritime provinces.
In the 33-minute documentary, reporter Sarah Ratchford talks to women in New Brunswick and Prince Edward Island. Her interviews are with everyone from activists demanding change, pro-life protesters, to women who've had abortions in these regions.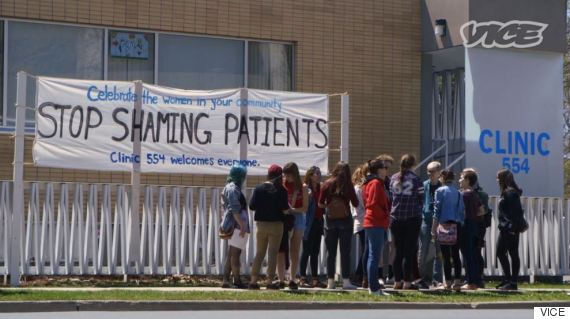 Ratchford also goes undercover as a pregnant woman to find out how hard it can be for one to find medical clinics that will perform an abortion. The topic, which is still considered taboo to many religious residents, also brings up the concerns experienced by women living in rural areas and the actual cost of getting the procedure.
And although there are approximately 50 clinics across the country that can provide this procedure, the Maritimes has one of the lowest number of accessible options. In fact, P.E.I has no clinic or hospital that provides abortions — women are told to go to clinics in New Brunswick or Nova Scotia, which of course adds on travel and accommodation expenses.
Watch the trailer above and check out the full documentary here.
Also on HuffPost
Twitter On Canada And Abortion