C-3PO is proving to be quite the cover star lately!
Following his GQ cover with Amy Schumer, the "Stars Wars" droid is featured on one of Love magazine's many fall/winter 2015 covers.
We'll save you the trouble of scrolling down: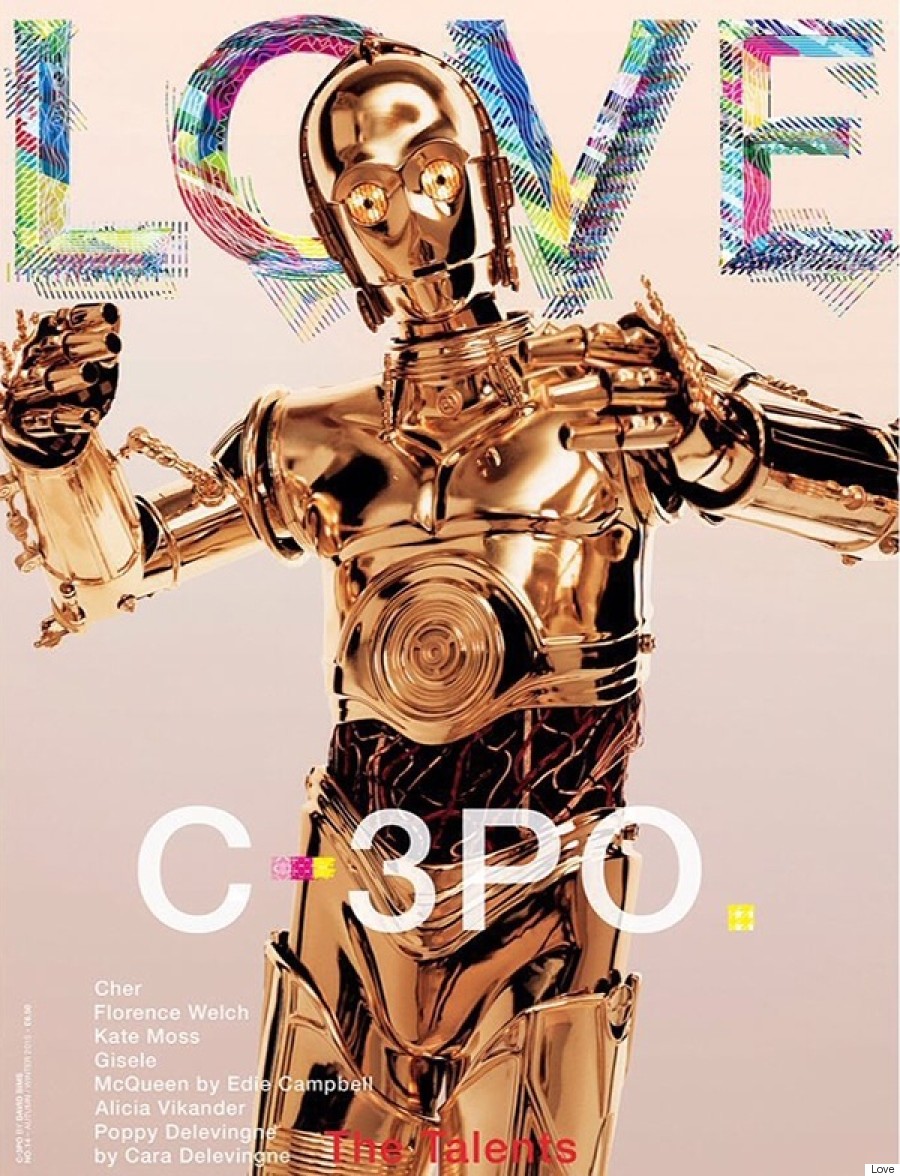 The droid joins Love's eclectic fall/winter 2015 cover cast, including Cher, Gisele Bundchen, Kate Moss, and Florence Welch.
On the cover, C-3PO looks gold and polished as per usual. He opted to go au naturel without any makeup or hair (but really, he doesn't really need it!).
Our only question is, will Disney approve of this cover?
In the meantime, check out the rest of the Love fall/winter 2015 covers below:
Love Magazine Fall/Winter 2015 Issues
Follow Huffington Post Canada Style on Pinterest, Facebook and Twitter!