Now, that's how you treat a lady!
Vincent Vassollo of Prince George, B.C. convinced a restaurant to change its "no reservation" policy so he could take his grandmother out on a date.
"He requested a 'nice, quiet table with candles' for himself and his Grandma and he even brought her flowers with a beautiful hand-written card," wrote Dave Halley, Mr Mikes restaurant manager, on Facebook last Thursday.
"It seems like Vincent is well on his way to being quite the ladies' man, as all the girls here at work were very impressed with his thoughtfulness and manners! Way to go Vinny!"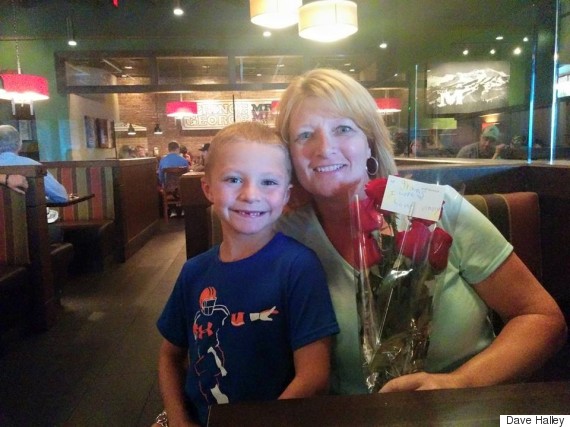 Vassollo's grandma, Lois, had been visiting from Vancouver when Vinny suggested dinner for two, according to the post in the "Hell Yeah Prince George" Facebook group.
If that doesn't make you feel enough warm fuzzies — the restaurant covered the pair's dinner bill.
So cute!
Like Us On Facebook

Follow Us On Twitter

Follow Us On Instagram
ALSO ON HUFFPOST:
Grandfather Makes Batmobile For His Grandson