If you're a Bollywood fashion fan like us, you probably get excited when you see Manish Malhotra's latest collections the runways.
Whether you are a bride-to-be or just a fashion maven, the designer's collections have been known to celebrate the beauty of rich Indian textile designs mixed with some Western fusions -- crop top bridal lenghas? Yes, please!
Recently, everyone's favourite Bollywood bride of the summer, Mira Rajput Kapoor. was seen wearing this gorgeous ivory and blue lengha from Malhotra's 2015 Blue Runway collection.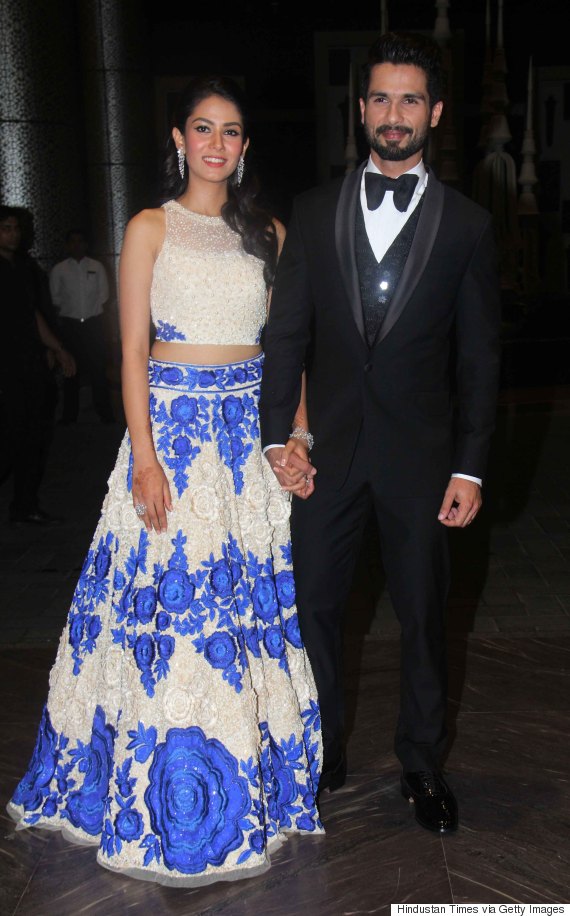 The designer's famous sarees, suits and party gowns have also been worn on major Bollywood stars like Priyanka Chopra, Aishwarya Rai, Madhuri Dixit and basically every other female icon in the Indian movie industry. And In case you were wondering, outfits for this collection start at $1,000 and go up to $6,000.
And since Instagram is basically the Bollywood fashion scene's unofficial look book of all things beauty and style, we had to share some of our favourite Malhotra pieces that have caught our eye. From gorgeous pink, purple and red bridal lenghas to pretty yellow suits, this man seriously understands summer fashion.
Take a look at some of our favourite pieces below and let us know what you think!
1.
2.
3.
4.
5.
6.
7.
8.
9.
10.
11.
12.
13.
14.
15.
Follow Huffington Post Canada Style on Pinterest, Facebook and Twitter!
ALSO ON HUFFPOST:
Vogue India Beauty Awards