It's incredible to think of the homes you can afford with deep pockets in Canada.
You can buy a mansion. An island. Or an estate once owned by Henry Ford's family.
Those are just three properties you'll find among the most expensive homes for sale on the Multiple Listing Service (MLS).
The homes sit on the market at an uncertain time for Canadian real estate. Home prices are growing in some parts of the country, but ratings agency Fitch has said housing is overvalued by approximately 20 per cent.
"The price growth that has characterized the country's housing markets for more than a decade will abate, with modest declines to follow," the agency said in a statement last Friday.
So for now, we took a look at the most expensive properties for sale in every province.
Some will seem familiar. This gated estate in Magog, Que., for example, can't seem to find its way off the market.
But there are other striking properties, too.
One of the most stunning is Toronto's Integral House, located at 194 Roxborough Drive in the city's affluent Rosedale neighbourhood.
Built at the behest of the late textbook guru James Stewart, the home boasts a unique, curvy design by Shim-Sutcliffe Architects.
It has 18,000 square feet of living space which includes four bedrooms and an entertainment area, perfect for cocktail parties and small, intimate performances.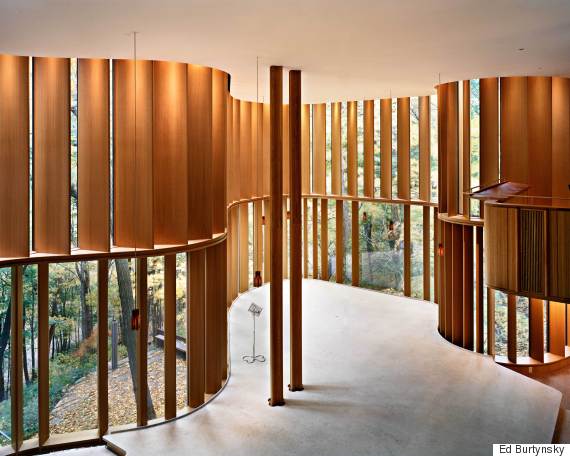 The house's curvature is so unique that Stewart had to have some furniture custom made just to put it there, Toronto Life reported.
Another standout for us is this sprawling, 242-acre property outside Calgary.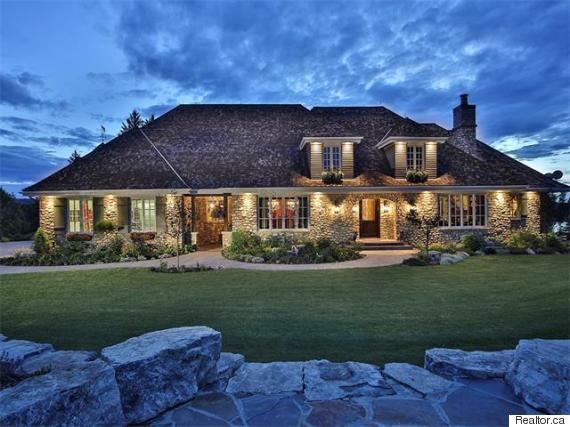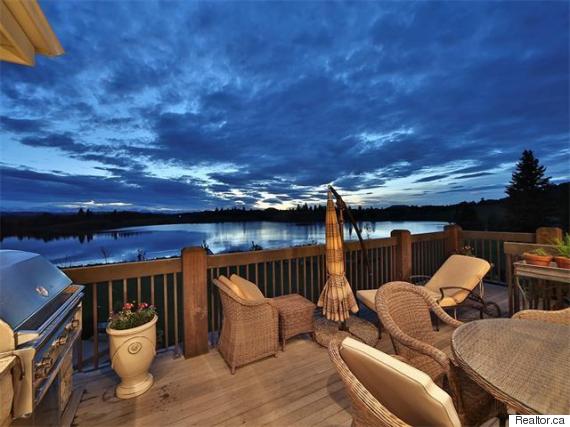 It has its very own covered bridge (one of the few that can be found in Alberta), a horse barn, riding areas and big lakes.
One of its outbuildings even looks like an old time gas station!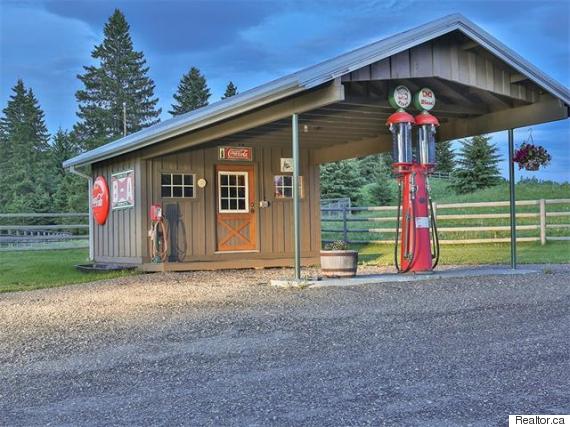 The property sits on the market at a tough time for Alberta real estate. Sotheby's Realty reports that sales of homes over $1 million in Calgary fell 36 per cent in the first half of this year, compared to 2014.
Economic uncertainty and oil prices were blamed for the drop, and buyers should have a better picture of what will happen in this market when the province releases its budget later this year, Sotheby's said.
So before that happens, have a look at the most expensive homes listed on the MLS for every Canadian province*:
Most Expensive Houses in Canada, July 2015
*The most expensive property in Ontario was just a lot. So we included the next priciest one too.