The Pan Am Games have officially closed up shop (and we can't wait for the Para Pan Am Games to start) — so it's time to take a look part on a stellar couple of weeks in Toronto.
From the star-filled opening ceremonies to the incredible performances by Canadian athletes across the board (there were literally just five sports in which we didn't medal), the Games have been filled with excitement. Here's a few of our favourite moments:
Those Opening Ceremonies
Donovan Bailey drops into the Pan Am Centre during the opening ceremonies, like it's no big deal
Donovan Bailey's opening ceremony entrance was a Pan Am game changer #TO2015 http://t.co/B02GvH4pzY pic.twitter.com/gZAE7lk8Ep

— HuffPost Canada (@HuffPostCanada) July 11, 2015
Honouring diverse and unique celebs — everyone from Chris Hadfield to Yann Martel to Pinball Clemons to Bobby Orr to mom and son duo Marita Payne-Wiggins and Andrew Wiggins (who knew?). Plus, Steve Nash, who we can't wait to see lead Team Canada at next summer's Olympics
Could not love it more that Yann Martel is carrying the flag along with astronauts and hockey legends. #yaywriters #PanAmGames

— Kate Hilton (@katemhilton) July 11, 2015
CN Tower shows off its fire power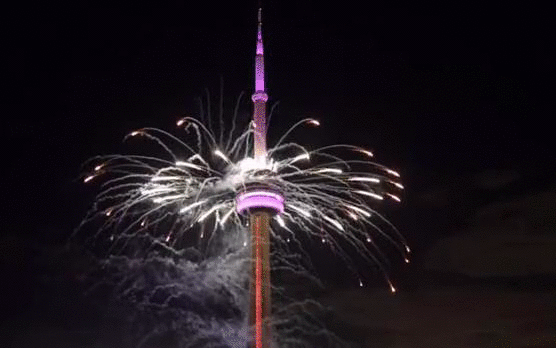 As more than one person put it, "if we can do that from the CN Tower, why is it not happening every week?" The nightly fireworks at Nathan Phillips Square were pretty sweet too.
Last night's Pan Am games closing at Nathan Phillips Square. Fireworks galore at the City hall.❤👌👍🎉🎉 pic.twitter.com/uZjkBKcJXu

— Fe Manuel (@iampepaypepotz) July 27, 2015
The Viral Moments
Like the Toronto sign the city fell in love with
Here's our latest fave pic of our new BF, a.k.a. the TORONTO sign. :) Photo: @BenRoffelsen pic.twitter.com/CMJafgOoeW

— Tourism Toronto (@SeeTorontoNow) July 21, 2015
We couldn't be happier to hear it'll stay a permanent fixture — albeit in different locations all the time.
Norm Kelly's Twitter domination
Many in Toronto were already familiar with the councillor's stellar social media mix of hilarity and information, but he went to a next level over the last two weeks, fortuitously coinciding with #TO2015.
Dead raccoon
My condolences to the family of #DeadRaccoonTO. pic.twitter.com/B4DitIKNYB

— Norm Kelly (@norm) July 10, 2015
HOV Lanes
REMINDER: Starting next Tuesday (July 28) you only have to have 2+ occupants to use the HOV lane. pic.twitter.com/W8g2ytUSiq

— Norm Kelly (@norm) July 21, 2015
Running through the 6
Here's the proof, @JEB1SE. Not pictured: woes. #RunningThroughTheSixWithYourNorm pic.twitter.com/L38PrvtbFd

— Norm Kelly (@norm) July 18, 2015
And of course, his beef with Meek Mill
You're no longer welcome in Toronto, @MeekMill.

— Norm Kelly (@norm) July 22, 2015
The Pan Am Pup
He was on a mission to be photographed with someone from each Pan Am country (and made it to 34 of 41!)
Toronto's attitude adjustment about the Games
Turns out Torontonians' Pan Am Games panic hasn't panned out: Poll http://t.co/UZlHxdCh4A pic.twitter.com/hu9KHwh2CI

— Metro Toronto (@metrotoronto) July 17, 2015
Polls showing that a quarter of people in the city went to an event and almost half of them followed on TV. Even the HOV lanes turned out not to be so bad after all.
The Athletic Performances
The first of what would become 78 gold medals (a record for Canada at the Pan Am Games) — women's kayaking.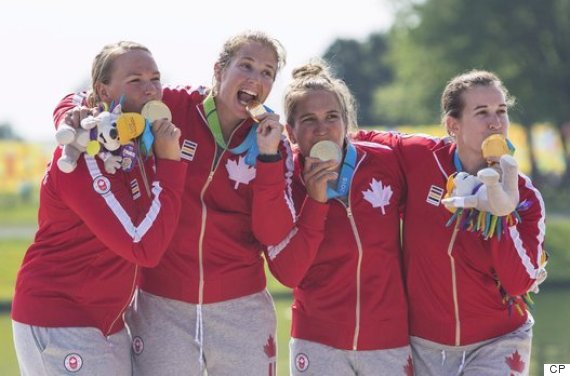 Ellie Black's medal domination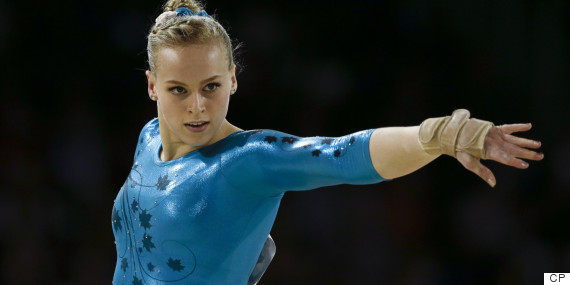 She's the most decorated athlete of the Games, with her hardware including three golds, as well as a silver and bronze. Plus, she's classy, publicly congratulating flagbearer Kia Nurse on the honour, despite a public outcry about Black's "snub."
Another big winner? Water skier Whitney McClintock, who came away with four medals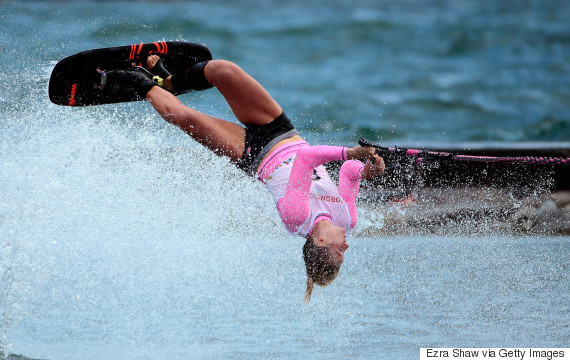 Women's basketball gold, a historic first (but definitely not the last) for Canada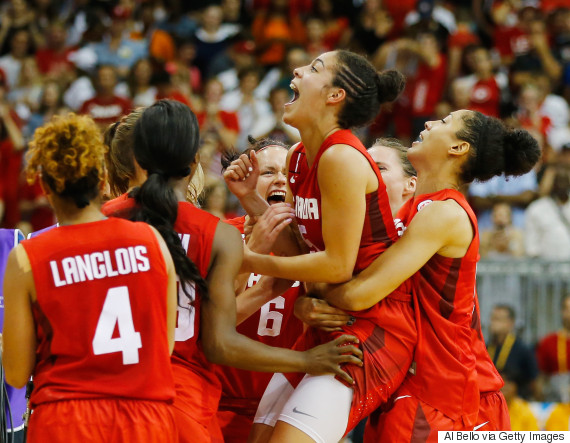 All hail Kia Nurse!
The enduring appeal and talent of Rosie MacLennan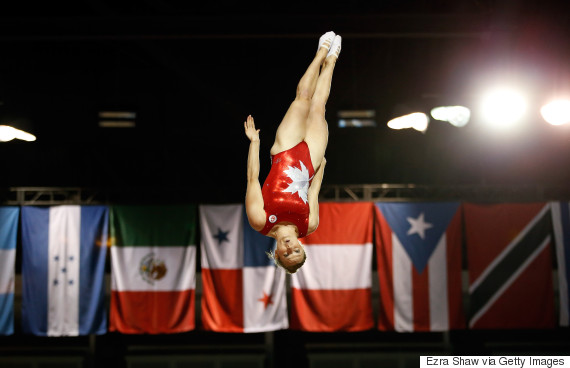 She came back from a concussion to prove she's as gold medal-worthy as ever.
Damian Warner's record-destroying decathlon gold
.@DamianWarner wins decathlon gold, breaks Pan Am & 19-year old Canadian records: http://t.co/tEgXhpsQS0 | #TO2015 pic.twitter.com/hNj4WPH3oX

— Team Canada (@TeamCanada) July 24, 2015
Not to mention all his support for his fellow athletes via Twitter.
A defending men's baseball win from extra innings
#CANADA #GOLD #Baseball #PanAm2015 #YAHHHHH pic.twitter.com/MpkaO0mSQA

— Rob Wood (@rwoodrwood) July 20, 2015
Jasmin Glaesser's ridiculous sprint to win the women's road race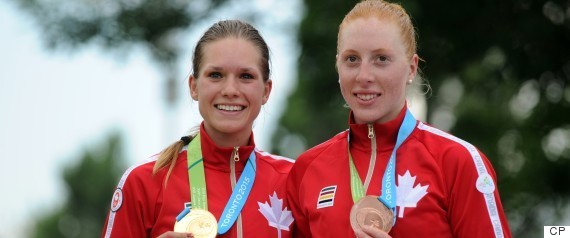 And of course, Canada's new hero, Andre De Grasse

Gold medals in 100m and 200m. We're not worthy.
The amazing Panamania acts (which will continue in August)
According to Twitter, the most discussed performers were Wyclef, Lights, Serena Ryder, Death From Above 1979 and Kiesza.
It might have been Wyclef's daughter who clinched it though:
Meanwhile, the Flaming Lips put all of our feelings into a balloon
Kanye. Yeah, we said it.
And most of all, the incredibly hard work of 23,000 volunteers, who made Toronto look even better than usual
WOW! 23,000 volunteers helped to put on the Pan Am Games! #PanAm #TO2015 #CBCPanAm pic.twitter.com/Tuqh2OAqdC

— Jim Harris (@JimHarris) July 27, 2015
And while all of those events were incredible, the best is yet to come, with the Parapan Am Games, starting up August 7. Bring on the mad talent, the murderball, the boccia and power lifting — and So. Many. More. Concerts.
Also on HuffPost
Canadian Gold Medallists At Pan Am Games