The hitmaker behind songs such as "Boyfriend" and "As Long As You Love Me" tweeted a video of himself leading his country's Special Olympics team in a chant of "Let's Go Canada" before they entered the opening ceremony at the Los Angeles Memorial Coliseum on Saturday night.
They are distinct from the Paralympics, which are held the same year as the Olympics, and only permit elite athletes with sensory or physical disabilities.
Canada has 114 athletes competing in the Special Olympics, in sports such as basketball, football, gymnastics and powerlifting.
And they clearly enjoyed the boost from the Canadian superstar, as they pumped their fists and cheered right along with him.
But every once in a while, we see him do great things that go against his bad boy antics.
Bieber was given the Champ of Charity Award at the Young Hollywood Awards last year, recognizing his efforts in granting a record-breaking number of wishes (more than 200) through the Make-a-Wish Foundation, Hollywood Life reported.
Instead of accepting the award, he gave it to 10-year-old cancer fighter Grace Kesablak, right on stage.
But he wasn't the only Canadian who had a presence at the Special Olympics opening ceremony.
Avril Lavigne was also there, singing her song "Fly" in her first stage performance since she went public with her battle with Lyme disease.
Irish actor Colin Farrell led his national team into the ceremony as part of the parade of athletes.
Sometimes, the Biebs really does make Canadians proud. Sometimes.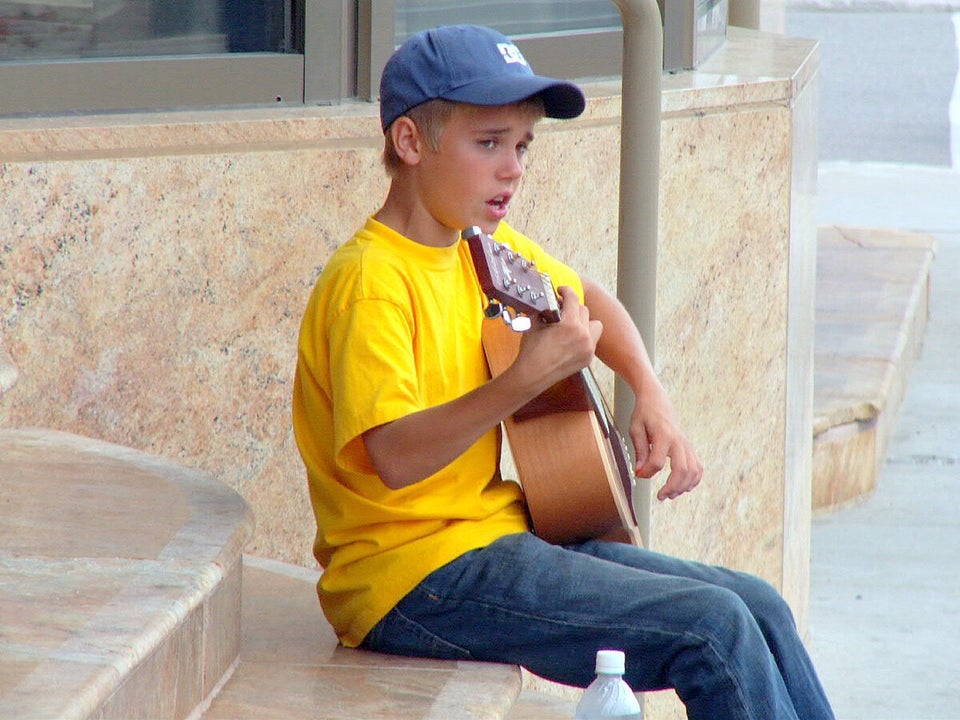 Justin Bieber: Child Star To Bad Boy