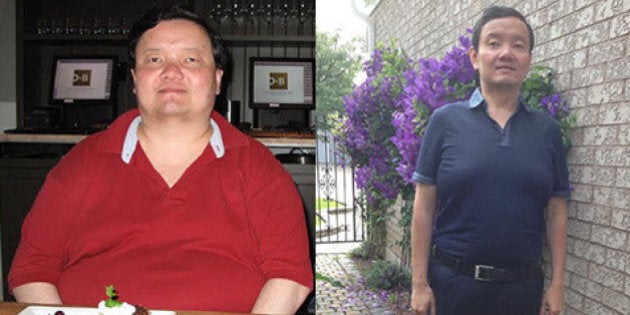 Occupation: Information technology consultant
By The Numbers: 297 pounds at my heaviest, currently 187 pounds, for a total weight loss of 110 pounds.
The Weight Gain: As a kid, I was active playing basketball and biking, however I didn't have good eating habits. I've been slightly overweight since I was a teen. In the '90s, I stopped being as active and my eating habits started to catch up with me.
At this point, there was no dieting. The information was not freely available at that time, whereas now it is easily accessible. I didn't know how to lose the weight and what exercises I could do that were right for my body.
Final Straw: There were a few "final straw" moments. I had ignored my family doctor's weight warnings throughout the years. This put me in a situation where I ended up taking all sorts of medications to prevent kidney, liver and lung problems.
My family doctor ended up sending me to a gastroenterologist where they have asked me to do a Fibroscan (a procedure that analyzes the liver). From the results, they told me that I had to get a lot better about maintaining my weight, physical activities (at that point, I didn't do much) and eating habits for my system will get better.
The Plan of Attack: My plan was to join a gym, build up my fitness levels and learn to eat properly. I was happy to find out LifeTime Fitness had all of these in house. The club had group fitness classes as well as staff that could help me with nutrition. With that combination (along with the club's 90-Day Weight Loss Challenge), I was able to lose a significant portion of my weight and waist size.
I joined the gym in May 2013. In that first year, I only lost 37 pounds, and it has taken me two years to get to this point. Doing the 90-Day Challenge was a huge part in my weight loss journey, as it gave me a structured plan and the tools I needed to accomplish my fitness and health goals.
Story Continues Below. Check out more of our inspiring weight loss stories: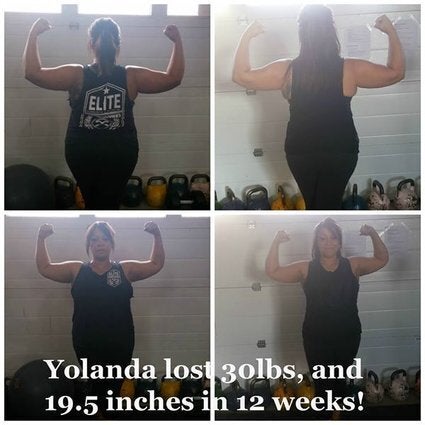 Lost It: Weight Loss Success Stories
The Exercise Factor: Before joining the gym, my fitness levels were very poor. I was sweating even from walking.
Today, my routines include running on the treadmill or elliptical, spin class, weight training and also aiming to walk 10,000 steps per day. I'm at the gym five days a week for minimum of an hour.
The Food Element: I started eating more lean meats, fish and added more colour in my vegetables. I didn't focus on calorie counting, but just had a balanced diet. I have never counted calories during this journey.
I cut out fast food, sweets and carbohydrates, but generally I allow myself one day per week of going out of my eating habits. I still watch what I eat at that time, but you have to enjoy life.
The Current Day-to-Day: Weight loss isn't just all about the dieting or just exercising. It's a combination of doing both so that it's effective. Please do not give up or be impatient with the lack of progress. It takes time for this process. Make sure to talk to the trainers or dietitian about your plan.
Today I am most proud of maintaining my weight loss, being more physically fit, getting off all prescription medications and the fact I can now buy clothes from retail stores at a fraction of the cost.