After losing their eight-year-old daughter to childhood cancer, a Texas family decided to walk across America in her honour and to help raise awareness. Over 10 months, Jennifer and Jonathan Cobb and their three kids walked from Disney Land in California to Disney World in Florida. The trek was over 6,000 km long.
"The walk itself took 320 days," Jennifer told Today.com. "We decided to walk from Disney Land to Disney World because that's where we had our last great memories of Julia."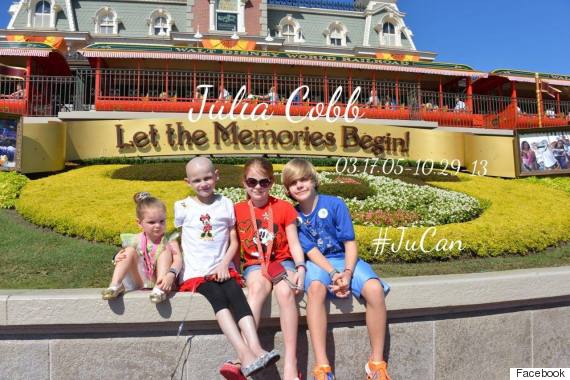 Julia had Ewing's sarcoma, a rare bone cancer, and fought against it for a year and a half. After a stem cell transplant, the cancer came back, so a doctor suggested Julia take a Make-A-Wish trip with her family.
"We ended up going to Walt Disney World in Orlando and we had the best week of our lives," mom Jennifer said.
Sadly, at the end of the trip in October 2013, Julia woke with a high fever and was rushed to the hospital. She then passed away within 24 hours.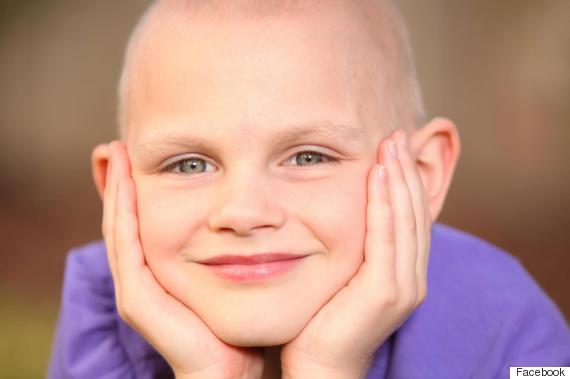 To honour their daughter, the family then decided to make their inspiring trek on a whim in August 2014. They packed their SUV with snacks and a cooler and Jennifer and Jonathan took turns driving alongside their family as they walked. According to Today.com, the Cobbs walked an average of 32 to 40 km per day.
Although it was a challenging journey, dad Jonathan told ABC 13 that it was something he had to do. "It's important for me to do it for [Julia] because I know she had a tough time during cancer and now I want to return the favour," he said. "So I'm happy to do it for her."
Impressively, all three of the Cobb kids made the walk with their parents. Even their four-year-old walked about a kilometre each day. Since the journey took months, the Cobb's 13-year-old son and 11-year-old daughter were home schooled and took study breaks in the car.
During their travels, the family stayed at hotels and spoke at churches and schools to share Julia's story and promote the JuCan Foundation, which they launched to raise funds to fight childhood cancer.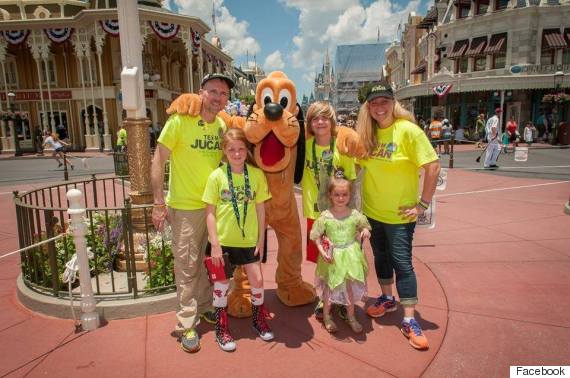 In June 2015, the family finally completed their journey and arrived at Disney World. The Cobbs now hope to build a "castle" in Houston, Texas, to not only honour Julia, but to help house families being treated at nearby hospitals. The Cobbs "castle" is currently in its fundraising stage.
"I cannot bring Julia back," Jonathan said. "I can only walk forward and change the future for another family or for my own family for that matter, and give them a foundation of hope from which to build upon."
ALSO ON HUFFPOST:
This Is What Pediatric Cancer Looks Like