Calvin Klein is no stranger to provocative campaigns, and its latest ad isn't proving to be any different.
For fall, CK is (once again) targeting the younger generation, this time with a campaign inspired by — wait for it — sexting. (Because it's what the kids are doing these days, guys.)
According to a press release, the Mario Sorrenti-shot images are a "sociological experiment turned fashion campaign," and provide "an editorial narrative of how a modern generation uniquely approaches sexual connection in a digital world."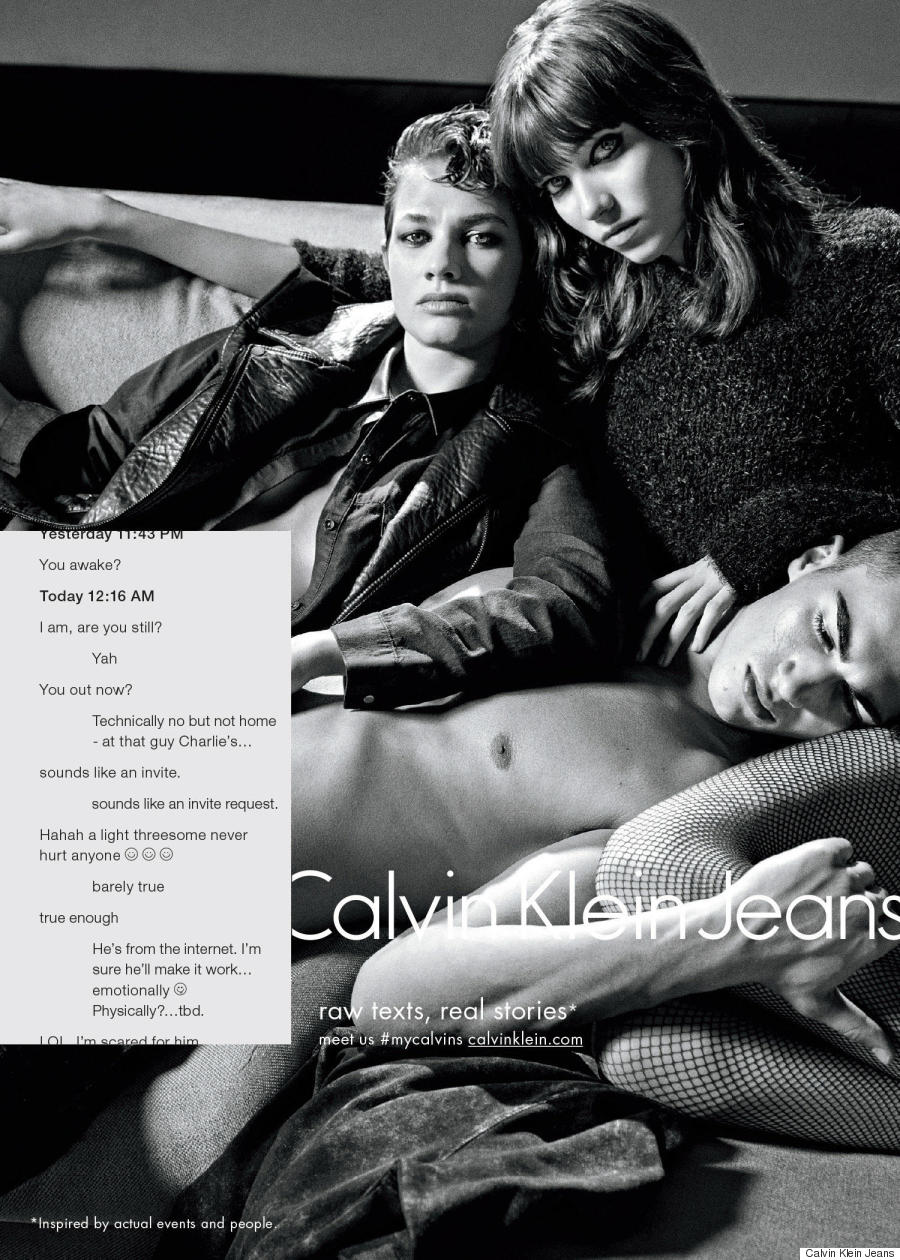 "Our past campaigns have been more image-driven and this one was about starting a conversation through provocation," said Melisa Goldie, Calvin Klein Inc. chief marketing officer to Women's Wear Daily.
"We saw a behaviour happening out there — and not just [with] the younger generation. It's really dating via digital. It's authentic and true to how this consumer communicates," Goldie continued. "We're highlighting the truth about dating — the meet up, the hookup and the freedom that you have through the digital dating landscape and how instantaneous it is."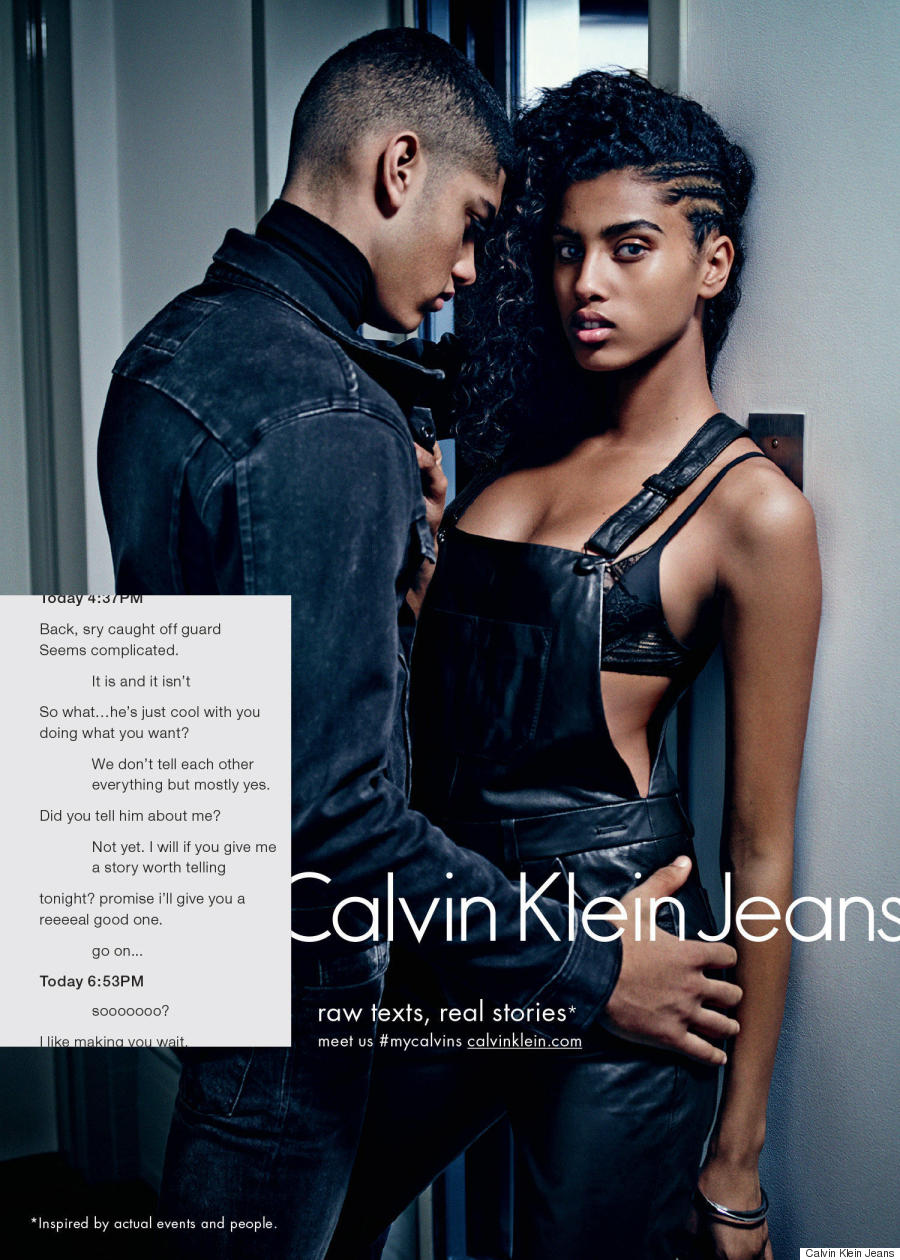 Text messages such as "Hahah a light threesome never hurt anyone ☺ ☺ ☺" and "U wanna" appear on the campaign's images, which feature a variety of models and actors, including Quincy Jones' daughter, Kenya Kinski Jones with her real-life boyfriend, Will Peltz. The campaign says the ads were "inspired by actual events and people," hence the tagline "raw texts, real stories*".
And while yes, this campaign is definitely racy, we have to give CK credit for also including same-sex couples in the mix. It is 2015, after all.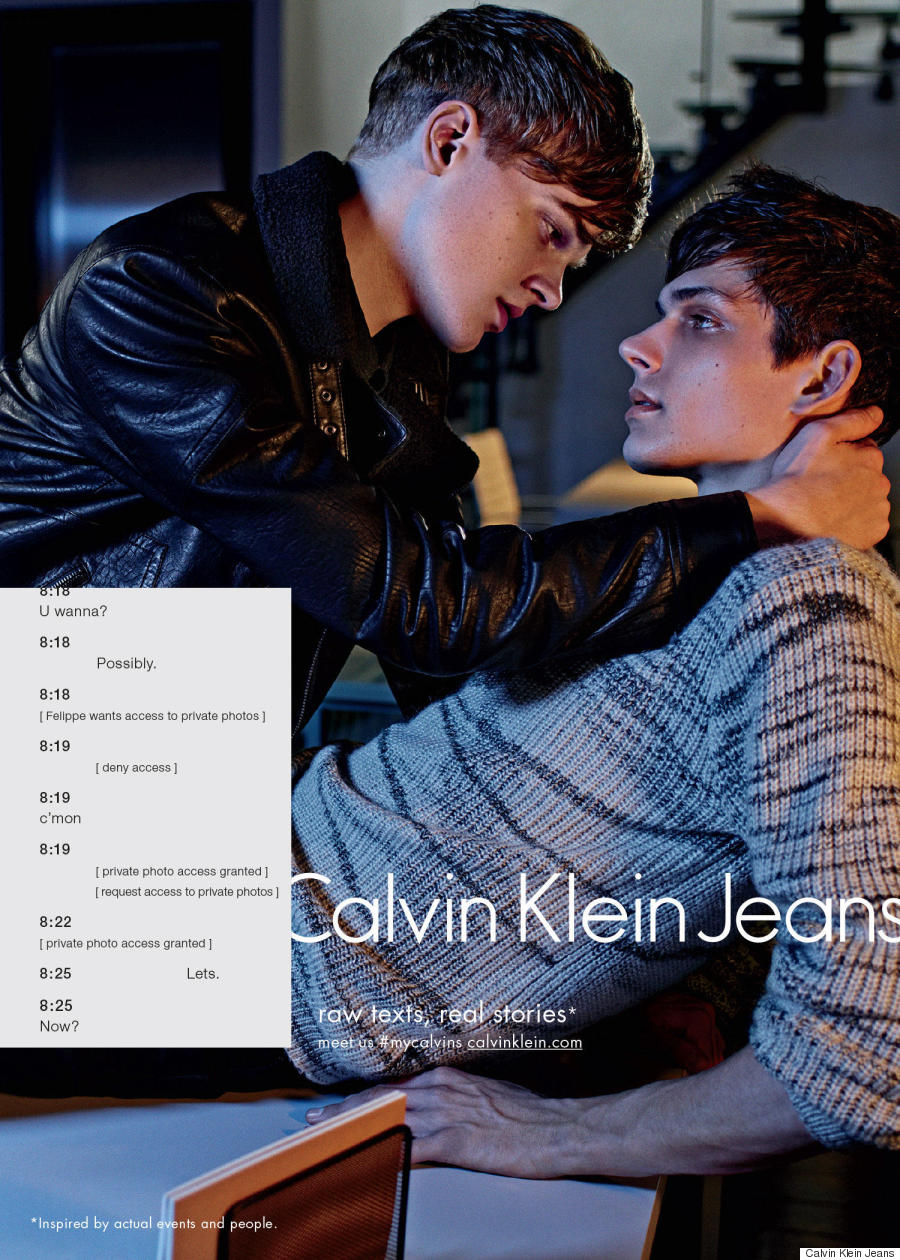 So what do you think? Totally inappropriate or simply CK being CK? Let us know in the comments, and check out the rest of the campaign below:
Calvin Klein Jeans Fall 2015
Follow Huffington Post Canada Style on Pinterest, Facebook and Twitter!