Christine Flynn was ready to fly home to Toronto from a weekend in New York when another passenger requested that she change seats on Monday.
The executive chef with Toronto's iQ Food Co. was settled into a Porter Airlines flight when a man dressed in Orthodox Jewish clothes came up the aisle, turned to another man and said, "change," The Toronto Star reported.
The man apparently refused to sit next to the woman for religious reasons. And the situation now has her asking for an apology from the airline.
Flynn was initially confused by the request. But she soon discerned that the man didn't want to sit beside a woman.
Flynn told the Star that she would have moved if the man had addressed her directly and explained why they couldn't sit together.
"But to not be included in the conversation, to take away my words and my right to choose ... this is the 21st century," she told the newspaper.
Porter said that Flynn declined when a flight attendant asked if she would take another seat. The Orthodox man was eventually seated next to another male passenger.
But Flynn still wants an apology.
"He could have made a plan, he could have put in a request," she told CBC News of the Orthodox man.
"Leaving it to the last minute and expecting me to move is appalling."
Porter Airlines spokesman Brad Cicero told The National Post that while this isn't the first time such an instance has come up, it doesn't happen often.
He said the company is looking at making a formal policy for such encounters.
"This was not a situation where she was forced to move; we always want to accommodate all of our passengers," he said. "But we are looking into formalizing the informal ways in which we've handled this in the past."
There are Jewish religious laws that prohibit women and men from touching if they're not married, said Rabbi Avi Shafran, a spokesman for ultra-Orthodox organization Agudath Israel of America, told the paper. But he added that many ultra-Orthodox men are fine with sitting next to women while travelling, so long as they're not trying to derive any sexual stimulation from accidental touching.
"The [ultra-Orthodox] men I know ... have no objection to sitting next to a woman on any flight," Shafran said.
Seat changes on airlines aren't confined to Orthodox Jews.
The Post noted that flights leaving Saudi Arabia often see changes to seating arrangements to accommodate both women and men who don't wish to sit together.
As for Flynn, she is happy that Porter is looking at changing its practice around such conflicts.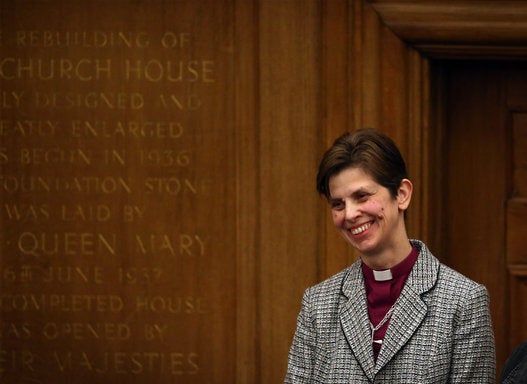 Religious Women Breaking Down Barriers